First Lady Melania Trump released a statement on Twitter surrounding Wednesday's tragic events surrounding Washington D.C. and mentioned Ashli Babbit, the Trump supporter, and Air force, Veteran who was unarmed and fatally shot by Capital Police in the neck. Below is the link to the statement released.
January 11, 2021
The First lady, who has been relatively quiet said in her statement, "As your First Lady, it has been inspiring to witness firsthand what the people of our great Nation will do for one another, especially when we are at our most vulnerable. With nearly every experience I have had, I found myself carrying many individual's stories home with me in my heart."
She followed that by saying, "Most recently, my heart goes out to: Air Force Veteran, Ashli Babbit, Benjamin Philips, Kevin Greeson, Rosanne Boyland, and Capitol Police Officers, Brian Sicknick and Howard Liebengood. I pray for their families comfort and strength during this difficult time."
There have been very few people to send out condolences to the family of Ashli Babbit following her tragic death. She took time to condemn the violence saying, "I am disappointed and disheartened with what happened last week."
Most importantly she defined herself from personal attacks stating, "I find it shameful that surrounding these tragic events there has been salacious gossip, unwarranted personal attacks, and false misleading accusations on me – from people who are looking to be relevant and have an agenda. This time is solely about healing our country and its citizens. It should not be used for personal gain."
She wrapped up the statement saying, "It has been the honor of my lifetime to serve as your First Lady. I want to thank the millions of Americans who supported my husband and me over the past 4 years and shown the incredible impact of the American spirit. I am grateful to you all for letting me serve you on platforms which are dear to me."
We will have to see if the president does or can release a statement sending condolences to the family of Ashli Babbit and the others who were hurt that day.
Stay tuned to Media Right News for more updates.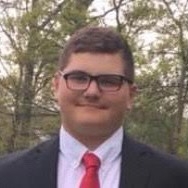 Latest posts by Joshua Troiano
(see all)