The President has made an aggressive push in the last ten days of the election having two to four campaign rallies each day. With enthusiasm through the roof for the President he has been drawing tens of thousands of excited supporters.
President Trump has revamped his strong immigration message as the election day draws near. His message of "building the wall" and securing our border has been mentioned more frequently in his speeches. The message of securing our borders was a major part of his electoral success in 2016, as Presidents before him did little to nothing on the topic.
President Trump has substantially improved our Immigration system for the American worker. More than 450 miles are expected to be completed by the end of the year without the help of congressional funding. Along with this he has ended "catch and release" which was a big campaign policy when running. Below Trump touts his immigration accomplishments.
Trump has also tackled legal immigration by slowing down the number of legal immigrants entering the county each year and banning travel from dangerous jihadist countries. Following these measures, we have seen a decrease in terrorist attacks in the U.S. as they have become scarce.
This was an important step in securing the border and fulfilling his campaign promises. It seems smart to revamp immigration as the Democrats have gone further to the left and the President has many accomplishments with immigration under his belt.
Biden has spent almost no time talking about immigration, meanwhile, the President continues to push his immigration accomplishments and policies.
We will have to see if President Trump's immigration accomplishments and platform will once again hand him an electoral victory on Tuesday.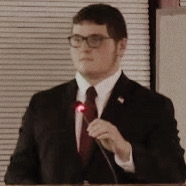 Latest posts by Joshua Troiano
(see all)