President Trump has continued to deliver on his immigration campaign promises without the help of the Democrats. The Trump administration announces it will lower the number of refugees accepted next year, to only 15,000 which is down 3,000 from last year's refugee cap set in place.
This is a substantial decrease to the refuge cap under the Obama administration which was 110,000 refugees each year. During that time we saw an all-time high in Islamic terrorism attacks however, attacks have cooled down following the cuts to refugee intake.
Joe Biden has pledged to increase the number of refugees each year to 125,000 refugees.
During the President's campaign in 2015 and 2016, he said that "The United States will not be a migrant camp, and it will not be a refugee holding facility —won't be." Trump made Syrian refugees a front and center issue as he saw them as "trojan horses" for extreme Islamic terrorist attacks.
The United States has seen a sharp decrease in Islamic terrorist attacks. For four consecutive years, deaths from terrorism have declined.
This along with the Travel ban from certain Middle Eastern countries has been responsible for protecting the U.S. from less Islamic terrorism.
If Joe Biden were to take office, It would be almost certain we see a spike in terrorism as he would repeal the President's accomplishments. 
The southern border wall is progressing as well:
From sea to land to sand, with the border wall system our Southwest border is more secure—no matter the terrain. pic.twitter.com/nhUTJvFpy2

— CBP Mark Morgan (@CBPMarkMorgan) October 28, 2020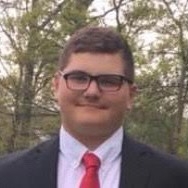 Latest posts by Joshua Troiano
(see all)