A Trump supporter and nurse was looking for a place to eat in Washington D.C. with Trump supporters the night before the rally at the Capitol on January 6th. Unfortunately, that was the same rally that resulted in multiple deaths and injuries following the breaching of the building.
Theresa Duke, who was the Trump supporter and Nurse was the victim of an assault by a Black security guard named Ashanti Smith who pleaded not guilty when charged with assault. Smith also lost her job as a security guard.
Following that, she was fired from her job at UMass Memorial Hospital and says it will be hard for her to find a new job, "Anybody can Google me. No one will hire me." This comes as she kicked her daughter out of her house last year for attending a BLM protest but the daughter seemed to get revenge as she ousted her mother for attending the rally.
She tweeted out saying, "Hi mom remember the time you told me I shouldn't go to BLM protests bc they could get violent…this you?".
Theresa Duke was fired from her job at the University of Massachusetts Memorial Medical Center. pic.twitter.com/1cKzmrlY5o

— fae8ed_saga (@Fae8edSaga) January 13, 2021
Many people felt that it was wrong of her to oust her mother as they are family. The daughter said, "At first I was kind of uneasy about it, but I think it was definitely so hypocritical of her to end up kicking me out of the house for going to peaceful protests because she assumed they'd be violent and then end up going to this, which was obviously a very violent attack on the Capitol — and end up harassing a cop,".
This is once again an example of how far cancel culture goes as another person is losing her job for her political standing because of her daughter.
It is unclear whether she did enter the Capitol building or not as there has been no evidence that we could find of her doing so.
Stay tuned to Media Right News for more updates.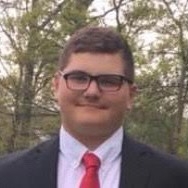 Latest posts by Joshua Troiano
(see all)