Republican and former Governor of Arkansas, Mike Huckabee is calling for the impeachment of soon-to-be Vice-President Kamala Harris, citing her bailout out of BLM and Antifa rioters this summer. This comes as she will be VP in just two days.
Huckabee did call what President Trump said during his speech as reckless saying, "Politicians say reckless things all the time," following the Capitol breach on January 6th which led to the impeachment of President Trump last week.
Huckabee seemed to use the Democrats own arguments against them saying, "If we're going to impeach Donald Trump for what he said, then we'd better impeach Kamala Harris for saying the things she did last summer about the rioters and looters — and even establishing a monetary fund to get them out of jail on bail so they could get back to the riots."
Many see BLM and Antifa as domestic terrorists following their vandalism and violence across the country this past summer. Harris seemed to encourage it by bailing out those who were causing chaos in our cities.
Below is a tweet from Harris from June 1st following nights of violence in various cities by rioters and looters.
If you're able to, chip in now to the @MNFreedomFund to help post bail for those protesting on the ground in Minnesota. https://t.co/t8LXowKIbw

— Kamala Harris (@KamalaHarris) June 1, 2020
Democrats called these "mostly peaceful protests" while many of our cities burned down, and attacked anyone who showed up to protect their stores. We will have to see if this is potentially used following her and Joe Biden once taking office on Wednesday.
Stay tuned to Media Right News for more updates.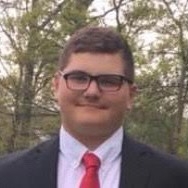 Latest posts by Joshua Troiano
(see all)