Former president and beloved MAGA icon Donald Trump is expected to restart his famous "Make America Great Again" rallies. It seems he is ready to begin his entry into the political arena once again as a major figure whether he runs for president in 2024 or not.
The well-anticipated decision of Trump running for president a third time in 2024 or not will have to wait as he is expected to announce it after the 2022 midterms elections, where Republicans are expected to do well potentially taking back Congress. Republicans lost the Senate and the White House in 2020 while closing the gap in the House.
Although he will not be running yet himself, close aids to him say he will campaign on behalf of other candidates as the Daily Mail reported, "President Trump noted that, despite a concerted media attempt to mar his reputation among voters, his approval numbers have been "very high" and "Nobody's seen anything more positive."
President Trump received an overwhelming 55% of the vote in a recent CPAC 2021 straw poll, with only potential challenger Florida Gov. Ron DeSantis receiving double digits at 21%. Mike Pence, floated by prominent members of the establishment as a potential frontrunner in 2024, only received 1% of the vote.
This has apparently fueled his numerous endorsements, and his desire to get back on the campaign trail with his characteristic Make America Great Again rallies."
Trump has remained in the political hemisphere somewhat as he has been making endorsements of Republicans and has also backed primary challengers to RINOs like Georgia Secretary of State Brad Raffensberger, who failed to help Trump overturn Biden's win in the state. He has also released statements attacking Biden, Democrats, and RINOs regularly.
National File reported on this saying, "In a wide ranging interview with his daughter-in-law, Laura Trump, the 45th President previously revealed that his rallies would return "relatively soon" to give Americans "hope" for the future."
With the former president having the Save America PAC, he is likely to have high amounts of money to hold rallies and funding primary opponents of the establishment Republicans, like Congresswoman Liz Cheney (R-WY) the former president has gone after numerous times. Rep. Cheney has been no friend of former President Trump as she said she would not support him if he were to run in 2024.
Cheney has already received primary challengers following calls to have her removed from Congress due to her disloyalty to Trump.
We will have to sit back and wait to see when these expected MAGA rallies are to resume.
Stay tuned to Media Right News for more updates,.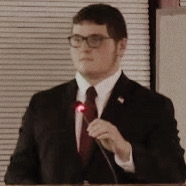 Latest posts by Joshua Troiano
(see all)