Fox News host Tucker Carlson slammed the Biden administration for prioritizing some Covid-19 treatments, which are potentially life-saving, to non-Whites.
During his show Monday he said, "Never in American history, modern history in any case, has the federal government made it official policy to withhold lifesaving medical treatment from Americans on the basis of their skin color. But that's exactly what the CDC did."
He continued saying, "Several states made it explicit, Whites would go last in the Covid vaccine queue regardless of need. The state of Vermont did this, so did the State of Montana. And then the moment he was declared president-elect, Joe Biden made it official."
As we previously reported, "Joe Biden's administration released distributing guidelines for Covid-19 drugs, which included people being more qualified for the treatments based on their 'race or ethnicity'.
The Biden Administration issued a 'fact sheet' which states that "medical conditions or factors" like "race or ethnicity" could "place individual patients at high risk for progression to severe Covid-19". While factors such as obesity and age are also listed as things that could make someone 'high risk', according to the Biden Administration, race also has a role."
"And those policies continue tonight. They're illegal, they're immoral, and yet they are all but ignored by the media and by the way, by Republican lawmakers," Tucker Carlson explained. Carlson went on to attack how Utah awards patients who are non-white with more priority to receive Ccovid-19 treatments.
Stay tuned to Media Right News for more updates.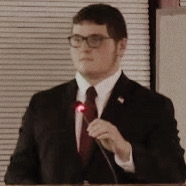 Latest posts by Joshua Troiano
(see all)