The Arizona Senate passed SB1841 in a 16-14 vote yesterday. This requires the Department of Law to review all executive orders issued by the President and determine the constitutionality of said order, enabling the Arizona legislature to seek an exemption from the order or declare the order unconstitutional.
This bill is a big "win" for states' rights and was one of many bills passed in a 16-14 vote yesterday. The AZ Senate also passed SB1819 which requires watermarks on all ballots.
🚨BREAKING🚨Arizona Senate, on a 16-14 vote, just passed #SB1819 requiring watermarks on all ballots.

— Tim Swain (@SwainForSenate) June 25, 2021
The passage of the SB1819 bill infuriated the Democrats in the Senate. Arizona Secretary of State Katie Hobbs described this bill to be based on "conspiracy theories" and a product of "petty partisanship".
The budget bill just passed includes provisions based on dangerous conspiracy theories and petty partisanship. Here is my full statement. #SB1819 #AZLeg #AZBudget pic.twitter.com/NDrY6jw4T8

— Secretary Katie Hobbs (@SecretaryHobbs) June 25, 2021
Arizona Democrats have been infuriated but the Republicans' consistent winning track record in legislation this past cycle. The Republicans hold a solid 16-14 majority in the Senate. On Tuesday, House Democrats refused to show up to the Capitol on Tuesday to block debate on the Arizona Budget and tax cut legislation. The Democrats' pushback is ineffective since Republicans control both chambers. Arizona Republicans successfully amended the budget bill to ban critical race theory, ban mandatory vaccinations and requirements of face masks in K-12 schools and Arizona universities, and also prevents employers or business from requiring vaccine passports.
These amendments to the budget bill contained Republican priorities and have been encouraged by Governor Ducey. Last week, Ducey released an order that prevented Arizona State University from implementing a policy that would require regular testing and mandatory wearing of face masks for unvaccinated students.
The budget bill also includes a $1.9 billion-per-year tax cut which will lower most taxpayers' rates to 2.95%. Republicans hold the belief that this tax cut will boost the economy and competitiveness of Arizona's tax rates. Arizona Democrats believe this will hurt public service like education, with minority leader Sen. Rebecca Rios saying, "it's just a tax cut for the wealthy. The top 1% of Arizona wage earners are going to reap 50% of the tax cut benefits. The bottom 80% of working families will get on 7 % of the benefits. This is welfare for the wealthy."
"The money we are spending in this bill could go to schools, our libraries, our senior centers. Instead we are spending it on this sore loser bill. I was thinking, therapy would be a whole lot cheaper." — @CharleneforAZ on #SB1819 election conspiracy budget bill. #AZBudget pic.twitter.com/MUJmsq2nip

— Arizona House Democrats (@AZHouseDems) June 25, 2021
Senate Republicans barely responded to Democrat-led attacks concerning the budget bill, knowing the Republicans held enough votes to pass their legislation. House Democratic Leader Reginald Bolding was infuriated by this, saying in a press release, "you can't simultaneously ignore the wishes of half the state and then take us for granted to pass a partisan budget."
The Senate Republicans celebrated their work, proudly boasting that they passed the largest tax cut in the history of Arizona.
We passed the largest tax cut in the history of Arizona!

To hear more about it, listen to what Senator @TJShopeforAZ has to say➡️https://t.co/hZPU1FKRzC#AZSenate #AZbudget pic.twitter.com/dTOrFiOBrh

— AZSenateRepublicans (@AZSenateGOP) June 25, 2021
Stay tuned to Media Right News for any updates.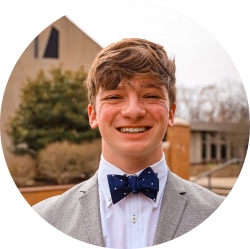 Latest posts by Paul Aubert
(see all)