West Virginia Republican Attorney General, Partick Morrisey has just released a statement regarding the Texas Supreme Court lawsuit. His statement included support for the lawsuit and "problematic" actions in states during the election. Below you can read the statement he released via Twitter.
The WV AG announced his support of Texas' request before the U.S. Supreme Court to consider the many irregular, highly problematic and unconstitutional actions that have occurred in the states during the 2020 elections.

Read more: https://t.co/gv8HdRve7k

— WV Attorney General (@WestVirginiaAG) December 9, 2020
He writes, "Many Americans and West Virginians have seen their confidence in the electoral system undermined as they watch one report after another outlining the many, many problems with the 2020 elections. That must change. Today, I am announcing my support of Texas' request before the U.S. Supreme Court to consider the many irregulars, highly problematic, and unconstitutional actions that have occurred in the states during the 2020 elections. We are joining a brief with a number of my colleagues, which will be filed at the U.S. Supreme Court this afternoon. America and West Virginia deserve to get to the bottom of these really troubling issues. I urge the U.S. Supreme Court to carefully consider Texas' and the states' requests."
He has joined the other Attorney General from the south who have expressed support for the lawsuit as we previously reported today. With West Virginia being a state the president won by almost 40 points this comes as no surprise.
The Idaho AG is reportedly discussing releasing a statement of support regarding the case which we will keep you updated on.
West Virginia has a history of bold right-wing activism. Governor Jim Justice says the red parts of Virginia are welcome to become part of West Virginia if they ever wanted to.
Virginia is a historically red, gun-friendly state, rich with American and Confederate history, and has been overrun with liberals in Northern Virginia who live there to be near Washington, DC in the eyes of many Virginia Republicans.
Clearly, we won't be hearing from the Attorney General of Virginia about supporting President Trump, but many in the rural parts of Virginia feel voiceless. As reported previously by WSET in part:
Earlier this year, the West Virginia Senate adopted a resolution by voice vote to remind residents of Frederick County, Virginia, that the county has a standing invite — from 1862 — to become part of West Virginia in response to the legislation being proposed in Virginia.
Frederick was formed in 1743, and much of it later was carved out to create several other counties. It remains much closer to Richmond, at 136 miles, than West Virginia's state capitol of Charleston, at 268 miles.
At a press conference Tuesday with West Virginia Governor Jim Justice and Liberty University President Jerry Falwell, they announced that legislation has been passed to reiterate the 158-year-old invitation stands for any locality in Virginia.
You can also watch our press conference live on @ABC13News at 2:00pm. https://t.co/J7C4uQKIUf

— Jerry Falwell (@JerryFalwellJr) January 28, 2020
Falwell said that Virginia first became home to his family in the 1600s and by the early 1800s and into the early 1900s, his family was operating numerous businesses in the Lynchburg region, eventually picking the site for Liberty University, the largest Christian university in the world.
Stay tuned to Media Right News as more AG's come out in support of the lawsuit.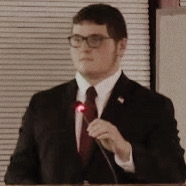 Latest posts by Joshua Troiano
(see all)