A Politico/Morning Consult Poll displayed a list of potential Republican Primary Candidates for 2024 including former President Trump and former Vice-President Mike Pence which showed Trump in first place with 53% of the vote. Below is a tweet including an article from Politico.
NEW: 2024 primary poll shows Trump dominating:
Donald Trump 53%
Mike Pence 12%
Donald Trump Jr. 6%
Nikki Haley 6%
Mitt Romney 4%
Ted Cruz 4%
Marco Rubio 2%
Mike Pompeo 2%
Josh Hawley 1%
Tom Cotton 1%
Tim Scott 1%
Kristi Noem 1%
Larry Hogan 1%
Rick Scott 0%https://t.co/zZhuv0pIac

— Ryan Lizza (@RyanLizza) February 16, 2021
The Poll shows Donald Trump at 53%, Mike Pence with 12%. Donald Trump Jr. and Nikki Haley both polling at 6%. Senators Mitt Romney (UT) and Ted Cruz (TX) at 4%. Florida Representative Marco Rubio and former CIA director Mike Pompeo with 2%. Senators Josh Hawley (MO), Tom Cotton (AR) Tim Scott (SC), and Governors Kristi Noem (SD), Larry Hogan (MD) polling at 1%. Senator Rick Scott (FL) came in with less than 1%.
Trump has a 41 point lead on Mike Pence who is in second place in the poll. With Trump's son Donald Trump Jr. in 3rd and Mike Pence in 2nd, Trump would likely be getting most of the votes from these two which would put him over 80% if Pence and Trump Jr. supporters were to back Donald which seems likely.
As time passes it is likely that support for Trump will only grow as dismay from January 6th fades into the background. Many on the right are encouraged to see Trump leading and Neoconservatives such as Nikki Haley only at 6%.
Even after the impeachment trial and being blamed by many for the January 6th Capital breach, Trump remains a powerful and influential force in the Republican Party, no matter how hard the establishment GOP and Democrats try to get rid of him.
This poll shows his supporters are, for the most part, remaining loyal to the former president. Yesterday in West Palm Beach, Florida more than a thousand of his supporters gathered by a road just a few miles from Mar-a-Lago to rally on the sidewalk, former President Trump drove by in a motorcade which caused great excitement from his supporters.
JUST IN – Trump slowly drives past in motorcade at a spontaneous rally in West Palm Beach, FL on Presidents' Day.pic.twitter.com/tuRlL1GwnO

— Disclose.tv 🚨 (@disclosetv) February 15, 2021
It is clear Trump or whoever Trump endorses for the Republican Primary in 2024 will likely be the nominee as his base remains loyal to him which seemingly scares the Republican establishment Senators like McConnell (R-KY) and Graham (R-SC).
Stay tuned to Media Right News for more updates.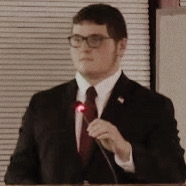 Latest posts by Joshua Troiano
(see all)