Governor of Texas Greg Abbott announced his plans to build a Border Wall on Texas' Southern Border yesterday. Abbott has strengthened his stance on the Border amidst a push from one of his gubernatorial opponents Don Huffines. The Governor told Breitbart how his administration plans "to step up and do more" concerning the Border by beginning to build border barriers in areas where migrants can easily cross.
In a press release, Abbott blamed the current state of the border crisis on the Biden administration without taking any responsibility for the matter. Abbott said, "President Biden's open-border policies have led to a humanitarian crisis at our southern border…while securing the border is the federal government's responsibility, Texas will not sit idly by as this crisis grows." However, Texas has sat "idly by as this crisis" grew since Trump left office in January and Abbott has never pushed to close the border in all seven years as Governor. Abbott must have had a change of mind once Dallas businessman and former Texas State Senator Don Huffines announced his plans to oppose Abbott in the Republican primary for the 2022 gubernatorial election. One of Huffines' main talking points is on border security. If elected, Huffines vows to "finish building the wall…completely shut down the border… and eliminate all taxpayer-funded subsidies to illegal aliens".
So NOW @GovAbbott is in favor of building a border wall.

I wonder what could have sparked that, @RepStickland? He didn't express any interest during the #TxLege session on it… What has changed…? Hmmm…..@DonHuffines, perhaps? https://t.co/XEglYGrqga

— Michael Quinn Sullivan🇺🇸 (@MQSullivan) June 10, 2021
Following Abbott's Border Security Summit yesterday, Huffines released a statement labeling Abbott as "all talk, no action" and implied that Abbott's change of tone was due to his pressure.
Official statement from Don Huffines. pic.twitter.com/Nvh4qTgyHR

— Don Huffines (@DonHuffines) June 10, 2021
Speaking in Houston last night, Huffines said "the wall will not get built unless Texas is willing to stand up to the federal government" and Huffines believes he is the best Republican for that fight. Read more on Huffines' campaign here.
After Abbott decided to begin supporting plans for improvements to Texas' border security, Arizona Senator Wendy Rogers also joined in, calling for a Southern border across Arizona.
I am trying to get this done in Arizona but need your help. https://t.co/Hq7VrVMWlH

— Wendy Rogers (@WendyRogersAZ) June 10, 2021
Rogers has consistently called for construction of a border wall in her state. In early April, Rogers pushed to use state money for the construction of a border wall even if "the federal government [isn't] continuing to build the wall."
I am trying to get this done in Arizona but need your help. https://t.co/Hq7VrVMWlH

— Wendy Rogers (@WendyRogersAZ) June 10, 2021
Stay tuned to Media Right News for any updates.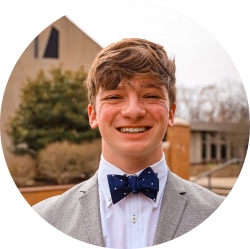 Latest posts by Paul Aubert
(see all)