The Attorney General of Arizona, Mark Brnovich, announced his intentions to run for U.S. Senate in Arizona this afternoon. Brnovich is looking to defeat current U.S. Senator Mark Kelly (D). This seat could be instrumental in deciding which party controls the Senate.
Brnovich announced his campaign on Twitter, saying, "Arizona, it's time to restore your trust and defend your freedom. I'm running for the U.S. Senate to fight for you and your family. Because our best days are ahead."
LET'S WIN!🇺🇸 https://t.co/hYWB7TDdTv

— Tim Swain (@SwainForSenate) June 10, 2021
The Arizona attorney general since 2015, Brnovich has been a consistent strong Republican, advocating for a strong border wall, anti-immigration, and pro-2nd Amendment. Before his service as Attorney General, Brnovich was the head of the Arizona Department of Gaming.
Other noteworthy Republican candidates are successful businessman Jim Lamon and retired Maj. gen. Mick McGuire. The Senator they are facing to unseat is a Democrat in Mark Kelly. Kelly won the seat in November in a special election held after John McCain retired.
Brnovich told Politico that he discussed his campaign with Donald Trump and other prominent GOP members, saying they had, "good conversations". It will one a tough election with lots of competition. Lamon has already begun television advertisements across Arizona. Also, the CEO of Thiel Capital Blake Masters may run and billionaire entrepreneur Peter Thiel would donate $10 million through a super PAC for Masters' campaign. Brnovich may face criticism from pro-Trump supporters after he voted to certify the 2020 general election results. President Trump has issued multiple statements coming against Brnovich, calling him "lackluster" and how he needs to "step it up" in Arizona. Maybe Brnovich is heeding Trump's advice and that's why he's running for Senate.
Learn more on Brnovich's platform here.
Stay tuned to Media Right News for any updates.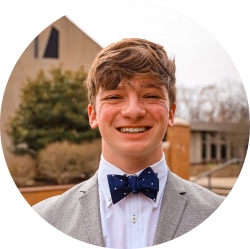 Latest posts by Paul Aubert
(see all)