President Biden's Secretary of State Anthony Blinken announced changes to the U.S. Passport process to "help" LGBTQ individuals that don't identify as male or female. In a statement, the State Department announced that the U.S. will stop requiring Americans applying for passports to undergo a medical certification to determine what gender they want on their passport if it doesn't match their gender as shown on other citizenship documents, such as "birth certificate, previous passport, or state ID".
Today we are taking important steps toward ensuring the fair treatment of LGBTQI+ U.S. citizens. https://t.co/tfNnTUQmsp

— Secretary Antony Blinken (@SecBlinken) June 30, 2021
Blinken explained that "the Department has begun moving towards adding a gender marker for non-binary, intersex, and gender non-conforming persons applying for a passport". Blinken also explained plans to add a gender marker for non-binary, intersex, and gender non-conforming persons: "The process of adding a gender marker for non-binary, intersex, and gender non-conforming persons to these documents is technologically complex and will take time for extensive systems updates."
As of now, twenty U.S. states allow IDs to be issued with "X" gender markers and three more states have passed legislation to roll out gender-neutral IDs non the near future.
The Department of State said they are making this change since they "are committed to promoting the freedom, dignity, and equality of all people – including LGBTQI+ persons." Even though "you cannot apply for a passport with a non-binary, intersex, or gender non-conforming gender marker at this time", they are beginning the process to implement that soon.
Also, surprisingly, a child as young as 16-years-old can follow the same protocol that adults are following if they decide to change their gender. Children under 16 need consent from both parents or legal guardians to change their gender shown on their passport too.
This is another move by the Biden administration that directly impacts and appease the LGBT community. Last week, Biden appointed Jessica Stern as a special envoy for LGBTQ rights at the State Department.
Statement from @WhiteHouse
on the Nomination of Jessica Stern to U.S. Special Envoy to Advance the Human Rights of LGBTQI Persons👇https://t.co/dI6JOzMEuP

— LGBTQ+ Equality Caucus (@LGBTEqCaucus) June 25, 2021
President Biden also signed a law that designated the Pulse Nightclub in Orlando to be a national memorial, in commemoration of the 2016 shooting which occurred there.
Yesterday, I signed a law designating the Pulse Nightclub a national memorial. Just over five years ago, the nightclub — a place of acceptance and joy — became a place of unspeakable pain and loss. We will never fully recover, but we will always remember. pic.twitter.com/ncX2MoBAxy

— President Biden (@POTUS) June 26, 2021
Speaking on LGBT issues, Biden said, "We're also making progress but I know we still have a long way to go and a lot of work to do. We must protect the gains we've made and fend off the cruel and unconscionable attacks we're seeing now to ensure that everyone enjoys the full promise of equality and dignity and protection."
Stay tuned to Media Right News for any updates on the Biden administration concerning their push to appease LGBT individuals.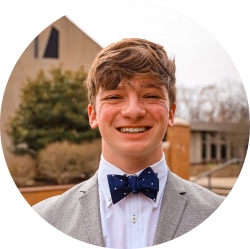 Latest posts by Paul Aubert
(see all)