President Biden met with European Commission President Ursula von Der Leyen and European Council President Charles Michel in Brussels this morning. The White House said this meeting will "underscore our commitment to a strong transatlantic partnership." President Biden seems to be having a hard time staying focused and using his words correctly at this summit. The official Twitter for House Republicans posted a video of Biden mumbling with a caption transcribing the jumble of words.
"And uh, I've said before and I apologize for the – Oh, I didn't Jake Sullivan from the State Department [inaudible]. I'm leaving out a lot of people here I apologize. I'm going to get in trouble. But, anyway, we'll get back to that. But um we um you know…" – President Biden. pic.twitter.com/7buuCpNzm7

— House Republicans (@HouseGOP) June 15, 2021
U.S. Representative Andy Biggs (R-AZ) was also obviously frustrated with Biden's mental state and how it reflects on our country. Biggs posted a tweet calling Biden "blatantly impaired" and "can't remember questions being asked".
Biden is blatantly impaired and can't remember questions being asked.

Who is running this country?

— Rep Andy Biggs (@RepAndyBiggsAZ) June 15, 2021
Donald Trump Jr. also has called out Biden's mental capacity, calling it "humiliating".
Biden's recent video blunder comes only 24 hours before he is set to meet with Russian leader Vladimir Putin in Switzerland. The relationship between Putin and Biden has been shakey. Putin accused Biden and the U.S. of "targeting its citizens over their political opinions" over arrests made concerning the January 6th protests. Putin also labeled former President Donald Trump as "an extraordinary individual, talented individual. Otherwise, he would not have become US president. He is a colorful individual."
Yesterday, when asked if Biden still thinks Putin is a killer, Biden barely formulated a coherent answer.
WATCH this: To all the press who lost their minds about Helsinki, saying (rightly) that Trump's language should have been tougher on Putin, will you have the same fervor holding Biden to account for doing the same? 🤔 https://t.co/zL3mSar6nq

— Ted Cruz (@tedcruz) June 14, 2021
Stay tuned to Media Right News for any updates on Biden and Russia.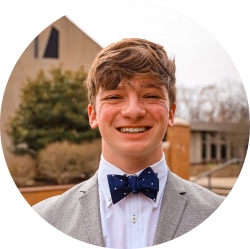 Latest posts by Paul Aubert
(see all)