The sponsoring company leading the Keystone XL crude oil platform announced on Wednesday, that the massive project will not continue. Before this announcement, Canadian officials made a last-ditch effort to attempt to persuade President Joe Biden to reverse his cancellation of the Keystone pipeline border-crossing permit. President Biden would not budge after removing the pipeline's permit over environmental and climate change concerns on his first day in office. The Biden administration speculated that the burning of oil sands crude would have a growing, negative effect on the climate.
BREAKING: The sponsor of the Keystone XL crude oil pipeline says it's pulling the plug on the contentious project. On his first day in office, President Biden cancelled the permit for the line, which was to transport oil from western Canada to Nebraska. https://t.co/7VK6FJnjgx

— The Associated Press (@AP) June 9, 2021
TC Energy Company said they would work with government agencies "to ensure a safe termination of and exit" from the partially constructed pipeline. The 1,200 mile pipeline began construction last year under the Trump administration and upon completion would be able to transport 35 million gallons of crude daily from Nebraska to pipelines that stretch out to oil refineries on the Gulf.
Government officials in Canada have been frustrated with the lack of pressure from Prime Minister Justin Trudeau towards President Biden. The pipeline holds its origins in Alberta with over $1 billion invested in the project last year. However, Alberta officials have tentative agreements with TC Energy to exit their partnership. It is unclear if the province will be able to recoup any of its investment which has infuriated many Canadians.
Alberta and TC Energy have announced the termination of Keystone XL, leaving Albertans on the hook for $1.3B. Construction on the pipeline was suspended earlier this year after Joe Biden cancelled the permit for the project on his first day in office. https://t.co/ybHLrgI1fM

— CBC News Alerts (@CBCAlerts) June 9, 2021
Not so fun fact: Say you founded the Hudson's Bay Co. in 1670 and were immortal. You decided to start saving $10,000 EVERY SINGLE DAY from then till now…
You still wouldn't have enough money to cover Alberta's loss on that pipeline today.#ableg #abpoli

— Andrew Bradley ⚡ (@therealAndrew_B) June 10, 2021
The premier of Alberta released a statement expressing his frustration: "We remain disappointed and frustrated with the circumstances surrounding the Keystone XL project, including the cancellation of the presidential permit for the pipeline's border crossing."
Biden's cancellation of the pipeline angered many Americans, from blue collar workers to congressmen. Senator John Barrasso (R-WY) attacked Biden in a statement on the pipeline, saying, "President Biden killed the Keystone XL Pipeline and with it, thousands of good-paying American jobs. On Inauguration Day, the president signed an executive order that ended pipeline construction and handed one thousand workers pink slips. Now, ten times that number of jobs will never be created. At a time when gasoline prices are spiking, the White House is celebrating the death of a pipeline that would have helped bring Americans relief."
Attorney generals across 21 states have sued the Biden administration in unsuccessful attempts to overturn the cancellation of the pipeline. Republicans all across the GOP have consistently hammered against Biden over his cancellation. Even some Democrats have turned against Biden over this executive order. Senator Jon Tester (D-MT) said he was "bitterly disappointed" over the cancellation of the project and its effect on jobs in blue collar America: "It's frustrating that national politics killed a project that would have yielded big benefits for our state, but I am going to keep fighting to create jobs in rural Montana, ensure our energy independence, and get our state's economy firing on all cylinders."
Stay tuned to Media Right News for any updates.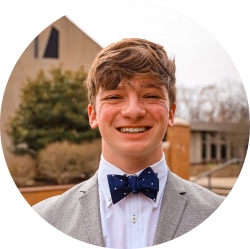 Latest posts by Paul Aubert
(see all)