Frmr. President Donald Trump and former Fox News host Bill O'Reilly announced they will be running a speaking tour in December. In a press release published on O'Reilly's website, they proclaimed that, "President Trump will provide a never before heard inside view of his administration – which will be historical in and of itself the tour."
<
BIG: President Donald J. Trump to Discuss the History of His Administration with Bill O'Reilly in a Limited Engagement National Tour https://t.co/9X7XdOB3xw

— Bill O'Reilly (@BillOReilly) June 7, 2021
The statement reads: "'These will be wonderful but hard-hitting sessions where we'll talk about the real problems happening in the U.S., those that the Fake News Media never mention. I will be focusing on greatness for our Country, something seldom discussed in political dialogue. If we don't make our Country great again, we will soon no longer have a Country! I look forward to working with Bill, who right now has the #1 bestselling book, to openly discuss the real problems of our Country, and how to solve them. Additionally, it will be fun, fun, fun, for everyone who attends!' President Trump said. 'My job as a historian/journalist is to get important things on the record in a fact-based way. These conversations with the 45th President will not be boring,' Mr. O'Reilly said."
Named "The History Tour", the speaking tour will begin December 11th in Sunrise, FL at the BB&T Center and will also perform at the Toyota Center in Houston, as well as the American Airlines Center in Dallas.
O'Reilly said that this speaking tour will focus on "both good and bad" aspects regarding the Trump administration. O'Reilly was a very popular Fox News host and had his own show, "The O'Reilly Factor" before being forced to leave the network amidst sexual harassment allegations in 2017.
While Trump has remained banned on social media outlets, like Facebook and Twitter, he has been thrown back into the public eye this past week. Last week, Jason Miller, one of Trump's advisors, announced the removal of Trump's personal blog from his website last week and hinted at the release of a social media platform produced by Trump. Also, President Trump gave a polarizing speech at the North Carolina GOP convention on Saturday. This speech marked Trump's first political appearance since he left the White House in January, besides his appearance at CPAC in February.
At the North Carolina GOP Convention, Trump carried out his usual talking points. The former President attacked the Biden administration and how they have handled issues such as immigration, the economy, and foreign policy. Trump also labeled Dr. Anthony Fauci as, "wrong on almost every issue and he was wrong Wuhan and the lab also", referencing theories that COVID-19 originated from a lab leak in Wuhan, China. Notably, Trump hammered against China's responsibility for the coronavirus pandemic, recommending, "All nations should work together to present China a bill for a minimum of $10 trillion to compensate for the damage they caused. We should all declare with one unified voice that China must pay."
Tickets for "The History Tour" will go on sale June 14th through Ticketmaster.
Stay tuned to Media Right News for any updates.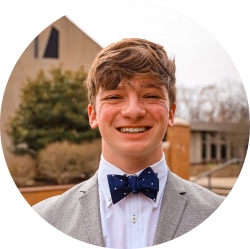 Latest posts by Paul Aubert
(see all)