Florida Republican Congressman Bill Posey, put "Let's Go Brandon" on the Congressional record as he ended his speech with the popular Republican euphemism.
"Let's Go Brandon", now on the Congressional Record. @congbillposey if you need him. pic.twitter.com/ipHAanSGU4

— Jorge Bonilla (@BonillaJL) October 22, 2021
Below is the Congressman's speech on the House floor where he goes after Joe Biden's "Build Back Better" plan and warns Democrats their majority won't be for long.
As we previously reported, "A video tweeted by TPUSA's Benny Johnson showed thousands lined up for a rally being held tonight by former President Donald Trump in Des Moines, Iowa at the state fairgrounds.
In a follow-up tweet, another video shows a "Let's Go Brandon" banner flying overhead, which also encouraged rallygoers to sign up for Gettr.com."
The phrase "Let's Go Brandon!" has been used as a Republican euphemism that actually means, "F–k Joe Biden". College students have even begun to chant the phrase across the country at football games.
"Ted Cruz joins the party.. #LetsGoBrandon"
Ted Cruz joins the party.. #LetsGoBrandon pic.twitter.com/UtClXkTqxD

— Chuck Callesto (@ChuckCallesto) October 17, 2021
As Biden's approval rating continues to plummet, more and more Americans are getting tired of what they see as a failed presidency. This leads many including Republicans and even Congressmen to say, "Let's Go Brandon".
Stay tuned to Media Right News for more updates.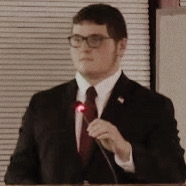 Latest posts by Joshua Troiano
(see all)