The Mayor of Domino, Texas which is in Cass County has been arrested for putting anti-Trump letters to people who have water bills in the city. KLTV reported the news earlier this afternoon.
An investigation was launched by the Cass County Attorney General after a letter surfaced with Anti-Trump messaging and the letter was to get people to not vote for President Trump. This letter was sent to anyone who pays a water bill in the city.
It says in the article by KLTV, "It was determined that more than $100 but less than $750 was used from the city's funds to pay for wages and office supplies.
Campbell was arrested on Nov. 18 for abuse of official capacity and unlawful use of funds for political advertising."
He denied that he wrote the letter and that the letters didn't cost the city any money. This is yet another example of Democratic corruption. However, his plan didn't seem to work as the State of Texas went to President Trump easily.
No major media outlets are even reporting this that we know of, which again highlights the implied liberal media bias and that Democratic corruption gets little to none coverage. Most would think a Mayor getting arrested for telling people to vote for a certain candidate by using city money and sending it to anyone who gets a water bill would make the news cycle.
Only news that will advance the Democratic agenda seems to be the only things that make the news.
Stay tuned to Media Right News for more.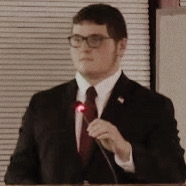 Latest posts by Joshua Troiano
(see all)