Alabama Republican Congressman Mo Brooks announced via Twitter today that he and 18 other members of the House of Representatives signed a letter to both Speaker of the House Nancy Pelosi (D-CA), Senate Majority Leader Mitch McConnell (R-KY), and other people on committee chairs requesting election fraud hearings ahead of January 6th.
Under the Constitution and federal statutes, Congress is responsible for resolving all federal election contests for President, the Senate and the House. https://t.co/qoyUDqhsmI

— Mo Brooks (@RepMoBrooks) December 17, 2020
Thanks to signers @RepAndyBiggsAZ, @RepMikeRogersAL, @RepGosar, @RepDavidRouzer, @RepTedBudd, @RepBrianBabin, @RepRalphNorman, @RepGregSteube, @CongressmanHice, @RepJeffDuncan, @replouiegohmert, @TXRandy14, @DesJarlaisTN04, @RepBobGibbs.

— Mo Brooks (@RepMoBrooks) December 17, 2020
Brooks said, "Our letter requests the recipients do their jobs & conduct voter fraud & election theft hearings & investigations so that Congressmen & Senators will be better informed when Congress faces questions about the legitimacy of various federal elections held on November 3, 2020."
The letter expresses urgency stating "Therefore, we ask that you immediately convene and hold hearings that:
1. probe all allegations of illegal conduct concerning the November 3, 2020 lections.
2. investigate systemic problems affecting our elections.
3. hear from election experts to explore legislative solutions that lessen the impact of fraudulent and illegal votes and restores faith that America can hold a free and fair election."
Brooks has been fighting for the president recently but some RINOs have betrayed Trump as this week Senate Majority leader Mitch McConnell officially recognized Joe Biden as president-elect. However, Trump told him not to lose hope.
Considering both Leaders in the Senate and House have already recognized Biden as the winner, it is unlikely there will be any election hearings or federal investigations. It is likely there will be more election fraud hearings held by the State legislatures in places like Arizona, Michigan, and Wisconsin.
Arizona Congressmen Andy Biggs and Paul Gosar were two of the signers of the letter from the key state of Arizona which has had multiple election hearings but no developments. Both Congressmen have been on the president's side throughout the legal battle.
There seems to be a split among the Republican Party from those who are defending the president and those who are jumping ship.
Stay tuned to Media Right News for more updates.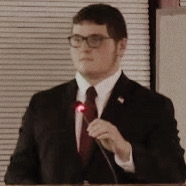 Latest posts by Joshua Troiano
(see all)