Pennsylvania State Senator Doug Mastriano (R) called for Arizona Attorney General Mark Brnovich (R) to further investigate potential election fraud in Arizona following the Maricopa County audit report being released.
"My statement on the AZ audit report and implications for Pennsylvania"
🚨 My statement on the AZ audit report and implications for Pennsylvania pic.twitter.com/DTgznImKRp

— Senator Doug Mastriano (@SenMastriano) September 27, 2021
"The historic audit in Maricopa County is complete and significant findings have been brought to light. The legality of over 50,000 ballots is in question, five times the margin of victory in the Presidential race. This requires further investigation by the Attorney General of Arizona."

Senator Mastriano then went on to list the various findings that the audit discovered including mail-in ballot problems. Mastriano went on to say that if these issues were found in just one county, what else would be discovered if more audits were done.

Arizona State Senator Wendy Rogers (R) has been leading the audit charge in Arizona while Senator Mastriano has been attempting to fight for election integrity in Pennsylvania. However, he has run into brick walls with a Democrat Governor and Attorney General.
More and more Republicans are speaking out on the findings however it's going to be up to the elected officials like the Arizona Attorney General to get things done. Rogers has been pressuring some to decertify the election results.

Stay tuned to Media Right News for more updates.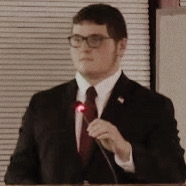 Latest posts by Joshua Troiano
(see all)