Conservative talk show hosty Graham Ledger responded to Joe Biden's claim that 97% or 98% of the country will need to be vaccinated for things to go back to normal.
Ledger said, "98%? Sure, Joe. When pigs fly…"
98%? Sure, Joe. When pigs fly…https://t.co/rLlfTrbcm8

— Graham Ledger (@GrahamLedger) September 27, 2021
"Reporter asks: "How many Americans need to be vaccinated for us to get back to normal?"
Biden responds: "97%, 98%. I think we'll get awful close… A quarter of the country can't go unvaccinated and us not continue to have a problem."
While 55.3% of the country is currently fully vaccinated, according to CDC data, getting more than 100 million more people vaccinated at this point could be challenging. Some could say that at this point anyone who wanted to get vaccinated would have already and the only new people who will are those forced to or children who become eligible.
Some Americans have refused to get the vaccine as they believe they are already protected as they already have had it while others simply don't believe the risk of dying from Covid-19 is great enough to make them get the shot. Either way, the Biden administration has been trying its best to impose as many vaccine mandates as possible.
Nurses have begun to rally across the country as many face or already have faced losing their job due to their refusal of getting vaccinated. This comes as many hospitals are reportedly short on staff.
As Ledger is hinting at, it doesn't seem like the country will ever hit 98% fully vaccinated or even 75%. We will have to see what tactics Biden will use to try and force millions of more Americans to get vaccinated.
Stay tuned to Media Right News for more updates.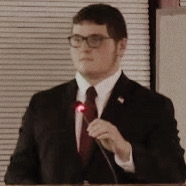 Latest posts by Joshua Troiano
(see all)