A South American caravan en route to the U.S. southern border has been stopped from crossing into Guatemala by their security forces,
"Hundreds of U.S.-bound migrants in caravan stuck at Guatemala border"
Hundreds of U.S.-bound migrants in caravan stuck at Guatemala border https://t.co/jRKYyQT6eP pic.twitter.com/zpAudmoOKI

— Reuters (@Reuters) January 16, 2022
The Guatemalan security forces used riot shields to push them back as multiple migrants threw objects at them. If the migrants were able to get through the forces and into Mexico, there would be few things stopping them from entering the U.S. due to Biden's poor border policies.
Reuters reported, "The caravan set off days before leftist President-elect Xiomara Castro takes office in Honduras on Jan. 27. She has vowed to revive the economy and combat corruption that stokes waves of mass migration to the United States.
Earlier in the day, the migrants, mostly young people carrying backpacks on their shoulders and women with children, left a bus terminal in the northern city of San Pedro Sula for the Honduran border post of Corinto, across from Izabel. Some were pushing children in baby carriages."
It appears that the Guatemalan government is doing more to protect both their border and the U.S. border than the Biden administration has in the last 12 months. In September, we reported on how residents of Del Rio, Texas came out to protest against the Biden administration after a flood of thousands of illegal immigrants rushed through their city.
We will have to wait and see if this caravan is able to bypass the Guatemalan forces which could be fatal to the U.S. security at the southern border. Either way, there seem to be few plans to put an end to the surge in illegal immigration through the southern border leaving Border Patrol agents in a tough position to do their job, in our view.
Stay tuned to Media Right News for more updates.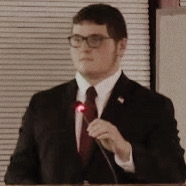 Latest posts by Joshua Troiano
(see all)