Vice President Kamala Harris has faced controversy over the absence of her presence at the border during this Southern Border crisis.
We reported on Harris' inaction last week:
"On March 24th, President Biden nominated VP Harris to lead the administration's efforts to address the surge in migrants pouring across the border and straining immigration facilities. Biden said, 'This new surge we're dealing with now started with the last administration, but it's our responsibility to deal with it humanely and to stop what's happening. This increase has been consequential, but the vice president's agreed – among the multiple other things I have her leading and I appreciate it – agreed to lead our diplomatic effort and work with those nations to accept the returnees and enhance migration enforcement at their borders.'
Following Biden's appointment of Harris to help with the Border crisis, Harris' spokesperson characterized the VP's role as minimal. CNN's Natasha Bertrand said, 'Republicans kind of seized on that confusion, and they made it seem as though Vice President Harris was going to be the new border czar. That she was going to be responsible and be the envoy to the border… her team saw this being mischaracterized by some media outlets and by Republicans and questions swirling about whether she herself was going to visit the border in her new capacity, they were kind of dismayed by this…her role was always going to be focusing on Northern Triangle countries and the root causes of this.'"
In an interview with Lester Holt of NBC News, it seems that the pushback against Harris got to her. Holt asked if Harris had any plans to visit the border anytime soon. "I – at some point – you know – we are going to the border. We've been to the border," Harris replied. "So this whole – this whole – this whole thing about the border. We've been to the border. We've been to the border."
Harris has never been to the border so must have gotten flustered and accidentally lied. Holt continued to press her and Harris responded with, "I – and I haven't been to Europe. And I mean, I don't – I don't understand the point that you're making. I'm not discounting the importance of the border."
Cringe. Kamala Harris doesn't get it.

Holt: "Do you have any plans to visit the border?"

Harris: "We've been to the border. We've been the border."

Holt: "YOU haven't been to the border."

Harris: "…..and I haven't been to Europe. I don't understand the point you're making." pic.twitter.com/fFXMf8X0b6

— Andrew Clark (@AndrewHClark) June 8, 2021
This interview struck a fire across Twitter. Conservatives like Lavern Spicer (Congressional Candidate in FL-24) and news personality Amy Tarkanian attacked VP Harris.
The point that he is trying to make about the border is that YOU ARE THE BORDER CZAR!

It's amazing to see such a flippant attitude from our @VP.

"I haven't been to Europe either." she retorts like a petulant child.

I can't believe this woman is making me defend Lester Holt! pic.twitter.com/HYPEOywJw6

— Amy Tarkanian (@MrsT106) June 8, 2021
Lester Holt just asked Kamala Harris why she still hasn't been to the border!

Her answer: "I haven't been to Europe either".

Girl please, nobody put you in charge of Europe! Do your job and stop making women of color look bad!

— Lavern Spicer (@lavern_spicer) June 8, 2021
It is hard to tell what Harris meant when she brought up how she hasn't been to Europe, as if that was relevant to the conversation. As Holt continued asking Harris about the border she began to nervously laugh out loud.
While the southern border is overrun and law enforcement deals with the consequences, Kamala Harris laughs pic.twitter.com/tPnTOKjoR1

— Mark Meadows (@MarkMeadows) June 8, 2021
Stay tuned to Media Right News for any updates.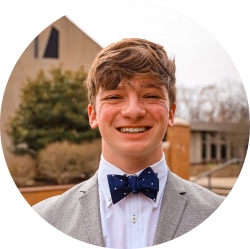 Latest posts by Paul Aubert
(see all)