Conservative author and Pro-Trump Republican Bill O'Reilly believes that failed presidential candidate Hillary Clinton wants to run against Trump in 2024.
"Bill O'Reilly: Hillary Clinton wants to face Trump in 2024"
Bill O'Reilly: Hillary Clinton wants to face Trump in 2024 https://t.co/8Mk2k4MAXZ pic.twitter.com/cR8SHnxhkp

— The Hill (@thehill) December 15, 2021
On Dan Abrams's show "NewsNation". O'Reilly said, "Hillary Clinton wants the nomination. She knows the Biden administration is falling apart, which is why you're seeing her surface right now. So it could be a replay. But voters make up their own mind."
As we previously reported Friday, "An interview with 2016 Democratic presidential nominee Hillary Clinton is set to air on NBC's Sunday TODAY with Willie Geist.
Ahead of the airing, excerpts have been released and in the first clip that was released on Wednesday, Clinton admitted that she did not write a concession speech ahead of her election defeat.
In an excerpt that was released today, Clinton asserts that Donald Trump running for president again in 2024 could have a negative impact on the country."
While Clinton somewhat stayed in the political realm following her crushing defeat in 2016, she seems to be emerging as a possible contender for the Democrat presidential primary in 2024. Most would say that a Trump vs. Clinton rematch would be entertaining and nostalgic as the two have become bitter enemies.
Unfortunately for the Democrats, Clinton may arguably be their best candidate as Joe Biden continues to grow older and Kamala Harris is unpopular even among some in her own party.
We will have to see if the party can get it together before then or we may be in for a treat with a 2016 rematch.
Stay tuned to Media Right News for more updates.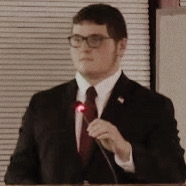 Latest posts by Joshua Troiano
(see all)