The former Republican speaker of the House Newt Gingrich has broken silence regarding the 2020 presidential election claiming today that this may be the biggest Presidential theft since 1824. He tweeted, "The more data comes out on vote anomalies that clearly are not legitimate the more it looks like 2020 may be the biggest Presidential theft since Adams and Clay robbed Andrew Jackson in 1824. State legislatures should demand recounts."
In his tweet, you can see him calling for the State legislatures to demand recounts in their state. There has been some action taken by some states like Arizona, Michigan, and Pennsylvania where there will or already have been hearings regarding potential voter fraud in the state.
As we previously reported there will be hearings in Arizona this Monday and there were already in Pennsylvania this week. 
The former speaker hasn't said much about the election so far but Trump supporters should be pleased to see his apparent support for the President.
Stay tuned to Media Right News for more updates.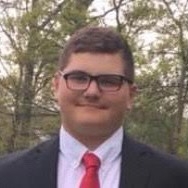 Latest posts by Joshua Troiano
(see all)