On Tuesday, the National Security Agency released a statement that appears to deny any kind of spying on Fox News Host Tucker Carlson following accusations from Carlson. The statement from the NSA says Carlson's allegations are "untrue", saying, "Tucker Carlson has never been an intelligence target of the Agency and the NSA has never had any plans to try to take his program off the air". The statement continued, denying the claims, saying "With limited exceptions (e.g. an emergency) NSA may not target a US citizen without a court order that explicitly authorizes the targeting".
A statement from NSA regarding recent allegations: pic.twitter.com/vduE6l6YWg

— NSA/CSS (@NSAGov) June 30, 2021
On Monday, during Carlson's show, Carlson alleged that a government whistleblower informed him that the NSA is "spying" on his electric communications and emails and is "planning to leak them in an attempt to take this show off the air." Carlson hinted that the Biden administration is behind this alleged illegal monitoring, saying, "The Biden administration is spying on us." The Fox News host also alleged that his team filed a Freedom of Information Act (FOIA) request, asking for all information the NSA has on his show: "We don't expect to hear much back. That's the way that usually goes. Only Congress can force transparency on the intelligence agencies, and they should do that immediately."
Following the NSA's statement on Twitter, Carlson continued to attack them on his show last night. Carlson labeled the NSA's statement as "an infuriating dishonest formal statement" and said it was "an entire paragraph of lies written purely for the benefit of the intel community's lackeys at CNN and MSNBC." The Fox host also claimed that the NSA did not deny his original claims, saying, "the NSA has read my private emails without my permission, period. That's what we said. Today's statement from the NSA does not deny that."
Whistleblower to Tucker: You're being monitored pic.twitter.com/BLTn9iKaQx

— Tucker Carlson (@TuckerCarlson) June 30, 2021
Carlson said that his team tried to get in touch with Gen. Paul Nakasome, the NSA director. He said they tried over and over to get in touch with Nakasome before the NSA finally released their statement on Twitter. Interestingly enough, the NSA turned off all comments on their tweet, however, over 11,000 users have quote tweeted the statement with criticizations directed towards the NSA. Comments were turned off on the NSA tweet but many "quote tweeted it":
Why would anyone believe the NSA? https://t.co/Gnqk2Eyd2i

— Rep. Marjorie Taylor Greene (@RepMTG) June 30, 2021
Nothing screams above board government transparency like limiting the comments of citizens who have been watching and realize there's almost zero chance that this statement is true. https://t.co/XIJm3pGDOx pic.twitter.com/yFy8o7kMtZ

— Donald Trump Jr. (@DonaldJTrumpJr) June 30, 2021
They know we know but they'll lie to us anyway,

Americans cannot trust these institutions.

They've been weaponized.

We need more Snowdens. https://t.co/Phyh7TC2IX

— John Cardillo (@johncardillo) June 30, 2021
Carlson was obviously infuriated by the whole situation, liking it to something one would face in China: "Orwellian does not begin to describe the experience, it was like living in China." Carlson believes this is going to continue to occur in larger and larger scales, saying, "Now that the Biden administration has classified tens of millions of patriotic Americans, the kind who served in the military and fly flags in front of their homes, as potential domestic terrorists, white supremacists saboteurs, we're going to see a whole lot more of this kind of thing."
President Biden's press secretary, Jen Psaki, was asked a question on Carlson's show on Tuesday. A reporter asked if the Biden administration is "aware of any espionage of listening efforts on U.S. citizens by the NSA, and is Tucker Carlson one of them?" Psaki offered a weak response, saying that the NSA "is an entity that focuses on foreign threats and individuals who are trying — attempting to do is harm on foreign soil. So that is their purview. But beyond that, I would point you to the intelligence community." Nowhere in her response did Psaki deny or refute any claims purported by Carlson.
LISTEN: Psaki addresses Tucker Carlson's claims that the NSA is "spying on him." pic.twitter.com/mUVBs1znfl

— The Post Millennial (@TPostMillennial) June 29, 2021
Stay tuned to Media Right News for any updates.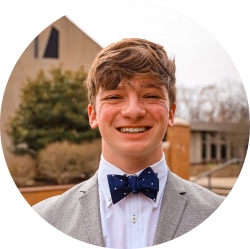 Latest posts by Paul Aubert
(see all)