One year after Kamala Harris was photographed making the congratulatory phone call to Joe Biden, her approval ratings have sunk to 28%.
According to a Suffolk/USA Today poll, Vice President Kamala Harris' approval rating is 28%, which is even worse than Biden's 38%.
The poll shows that 51% disapprove of the job the vice president is doing and a little over one in five respondents, 21%, are undecided.
The eight second video of Harris making the phone call to Biden has racked up over 3.2 million likes on Twitter with nearly 50 million views.
Harris can be seen in the video telling Biden, "We did it. We did it, Joe. You're going to be the next president of the United States."
We did it, @JoeBiden. pic.twitter.com/oCgeylsjB4

— Kamala Harris (@KamalaHarris) November 7, 2020
An article published at the end of last month suggested that Harris appears to be publicly distancing herself from Biden to avoid fallout ahead of a potential White House run in 2024 as he suffers in the polls.
Harris's camp has reportedly indicated that they believe she has not been given what one former adviser called an "all-star portfolio," having instead been asked to take on the contentious issues of border security and voting rights.
It appears that perhaps Biden should be the one distancing himself from Harris, who has made multiple blunders of her own since taking office.
Harris' trademark cackle has also done her no favors, as it seems she often uses it when she is unsure of what to say.
U.S. House Rep Lauren Boebert (R-CO) recently mocked her for it and suggested, "This is why she cackles instead of using words."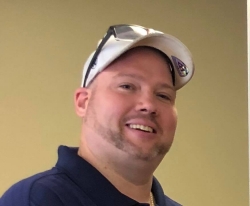 Latest posts by David Caron
(see all)