More than 30 Republican Lawmakers in Congress are calling on Joe Biden to reverse the decision of the Pentagon that pulled the permit for the Veteran Motorcycle Rally.
House Republican Brian Mast sent a letter signed by 30 House Republicans in which he pressured Biden to override the decision. The Veterans group planned to hold their rally in the Pentagon parking lot however the Pentagon cited "covid-19" as the reason they aren't allowing it.
A similar situation recently occurred in New York City:
We previously reported, "The United Staten Island Veterans Organization Inc., a veteran organization based in New York is threatening legal action against Mayor Bill de Blasio's New York City, after they were denied a permit to run a Memorial Day parade. The CEO of this group and his attorney Brendan Lantry are "sickened" by a supposed double standard pushed by de Blasio.
A Cannabis Parade was able to receive a permit from the city but their Memorial Day veteran march was denied a permit immediately. This year's Memorial Day parade would have been the 102nd annual parade and would mark the 30th anniversary of the Gulf War.
The veteran organization is an association of 16 local veteran groups and has sponsored this parade for over 100 years. A request for a parade permit was filed with the New York Police Department on February 27th, and the Veteran organization insists they followed the same procedure and rules they have followed every year. On March 9, NYPD shot down the request, citing de Blasio's emergency executive order restricting public events due to Covid-19.
The irony of this response is that there have been multiple events recently that were not shut down due to Covid-19. There was a St. Patrick's Day Parade in March in which de Blasio himself was present at."
As Memorial Day comes around many veterans groups will be and are looking to organize parades and celebrations on Memorial Day weekend. However, some Democrats believe that it is still not safe due to Covid-19 though some could argue they were no were to be found complaining about Covid-19 when BLM and Antifa had mass riots and protests.
Rep. Mast wrote, "I would have hoped that President Biden would have more respect for a Memorial Day tradition, which raises awareness to the 82,000 service members who are still missing in actions and that 22 veterans die by suicide each day."
"That is why today, I along with 33 of my House colleagues are urging President Biden to reverse his administration's decision and grant Rolling to Remember their permit request to use the Pentagon's parking lot," he said.
We will have to see if there is a response by the Biden Administration though it seems unlikely as Democrats have remained strict on Covid-19 regulations.
Stay tuned to Media Right News for more updates.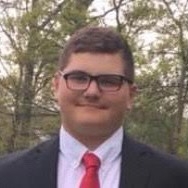 Latest posts by Joshua Troiano
(see all)