Republican Florida Governor Ron DeSantis has officially declared a state of emergency following the shutdown of the Colonial Pipeline due to a cyberattack.
"BREAKING: @GovRonDeSantis declares a state of emergency exists in the State of Florida."
BREAKING: @GovRonDeSantis declares a state of emergency exists in the State of Florida. 🚨

— RSBN 🇺🇸 (@RSBNetwork) May 11, 2021
May 11, 2021
Following a cyberattack on the Colonial Pipeline, states in the east and southeast of America have witnessed oil shortages and gas prices going up as the pipeline stays down.
We previously reported on how the Biden Administration poorly responded to the crisis, 'President Joe Biden's Energy Secretary Jennifer Granholm appeared today at the White House's daily press briefing to address the current gas shortages that are gripping parts of the nation.
In a clip that was shared by Newsbusters' Curtis Houck, Granholm is asked how the shortages "will speed up the efforts… to move in a more renewable direction?"
White House press secretary Jen Psaki said during the press briefing of the shortages, "The President continues to be regularly briefed on the Colonial Pipeline incident. The Administration is continually assessing the impact of this ongoing incident on fuel supply for the East Coast."
Psaki added, "We are monitoring supply shortages in parts of the Southeast and are evaluating every action the Administration can take to mitigate the impact as much as possible. The President has directed agencies across the Federal Government to bring their resources to bear to help alleviate shortages where they may occur."
If this pipeline is not reopened soon, many states across the mainland U.S. could experience high gas prices and oil shortages crushing the economy. Gas lines have already begun to get long in various states affected by this shutdown.
I've visited five gas stations this morning and the Costco one is the first to have gas.

The line is insane. pic.twitter.com/fMfuIMNlJ7

— Alicia Devine, Photojournalist (@alicia_c_devine) May 11, 2021
This state of emergency declaration puts the Biden Administration on notice that states will begin to greatly suffer from this shutdown.
We can only hope this crisis is resolved soon as this could get ugly. Some right-wing figures have called this "Joe Biden's America" where gas prices are rising and gas lines are long. We predict left leaning media outlets will run interference and say it's not Biden's fault, and time will tell if he could have done better.
Stay tuned to Media Right News for more updates.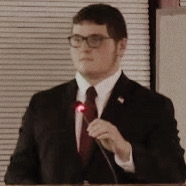 Latest posts by Joshua Troiano
(see all)