Democrat House Speaker Nancy Pelosi (CA) was seen maskless at a DCCC event to fundraise a huge amount of money for vulnerable House Democrats.
"NANCY PELOSI is scheduled to be in Napa this weekend for a @DCCC event benefiting vulnerable House Democrats. Donations start at $100/ticket & go through $29k to chair. Among those expected: Commerce Secretary @GinaRaimondo, who is "attending in her personal capacity," per spox"
"This appears to be a video of @SpeakerPelosi talking to donors at the @dccc retreat this weekend in Napa."
This appears to be a video of @SpeakerPelosi talking to donors at the @dccc retreat this weekend in Napa. pic.twitter.com/YsqRvM16ex

— Kenneth P. Vogel (@kenvogel) August 22, 2021
While many Democrats are now calling another round of mask mandates, House Speaker Pelosi has no problem going maskless to raise money with her fellow establishment friends. While Pelosi requires masks on the House floor, she won't wear one at fundraising gatherings.
As we previously reported, "Fox News broke an exclusive earlier today that House Speaker Nancy Pelosi visited a San Francisco hair salon on yesterday afternoon for a wash and blow-out, despite local ordinances keeping salons closed amid the Coronavirus pandemic.
Security footage was obtained by them, and it shows Pelosi walking through an eSalon in San Francisco with wet hair, and without a mask over her mouth or nose. The video is apparently even timestamped Monday at 3:08 p.m. Pacific Time.
The owner of the salon, Erica Kious, who rents out chairs to independent stylists said of the visit, "It was a slap in the face that she went in, you know, that she feels that she can just go and get her stuff done while no one else can go in, and I can't work."
Kious added that she "can't believe" the speaker didn't have a mask on. From the footage, it appeared Pelosi had some kind of covering around her neck and Pelosi spokesman Drew Hammill maintained that the speaker was following the rules as presented to her."
When it comes to protesting against police brutality and going to DCCC fundraisers, Democrats don't seem too worried about Covid. Though when former President Trump has rallies they were deemed as "super-spreader" events.
Stay tuned to Media Right News for more updates.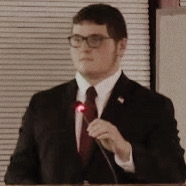 Latest posts by Joshua Troiano
(see all)