Yesterday, we reported that U.S. Senator Mitt Romney (R-UT) was loudly booed at the Utah Republican Party convention and forced to halt his speech after criticizing Trump.
Today, U.S. Senator Susan Collins (R-ME) appeared on CNN's "State of the Union" and defended his honor when asked by Jake Tapper what her reaction was to the reaction.
"I was appalled. Mitt Romney is an outstanding senator, who serves his state and our country well. We Republicans need to remember that we are united by fundamental principles," Collins insisted.
Collins also also defended U.S. House Rep Liz Cheney (R-WY) when Tapper asked if it's "politically dangerous to be a Republican like Liz Cheney who stands up for facts and truth regarding the election and the insurrection?"
"Liz Cheney is a woman of strength and conscience, and she did what she felt was right, and I salute her for that," Collins stated, without pushing back on Tapper's narrative.
Collins echoed her previous words and said, "We need to be accepting of differences in our party. We don't want to become like too much of the Democratic Party, which has been taken over by the progressive left. We need to have rooms for a variety of views."
Republican Sen. Susan Collins says that she was "appalled" by the Utah GOP booing and attempting to censure Sen. Mitt Romney. "We are not a party that is led by just one person." #CNNSOTU https://t.co/KE6cvsT64I pic.twitter.com/KPXkUgWhcX

— State of the Union (@CNNSotu) May 2, 2021
While Romney did receive an unpleasant reaction during his speech yesterday, a measure to censure him for his twice-impeachment vote against former President Donald Trump failed.
Collins also refused to admit on the show whether she voted for or against Trump in last year's election, waving off the question with a laugh while saying that she's going to keep her vote "private."
This is the problem with those who say that there needs to be an acceptance of differences within the party, they typically only mean their opinions and often will undermine the core supporters.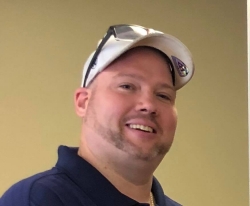 Latest posts by David Caron
(see all)