Conservative Texas Governor Greg Abbot (R-TX) has officially ended the statewide mask mandate once and for all following vaccine rollouts beginning and pandemic restriction fatigue grows.
In a tweet Abbott affirms, "I just announced Texas is OPEN 100%. EVERYTHING. I also ended the statewide mask mandate."
I just announced Texas is OPEN 100%.

EVERYTHING.

I also ended the statewide mask mandate.

— Greg Abbott (@GregAbbott_TX) March 2, 2021
The strongly conservative Governor who has been constantly attacked for his Republican leadership in the state decided to end this madness of statewide mask mandates which many already believe are unconstitutional.
On his official Governor twitter he included his official statement.
NEW: Issuing an executive order to lift the mask mandate and open Texas to 100 percent. pic.twitter.com/P4UywmWeuN

— Gov. Greg Abbott (@GovAbbott) March 2, 2021
Governor Abbot joins Republican Governors like Ron DeSantis (FL) and Kriti Noem (SD) who have refused to put many if any COVID-19 restrictions on their citizens. Both have been critics of the restrictions and have made clear their states are open for business.
This comes as states like New York and California have refused to end many restrictions put in months ago. Most children in Republican states are going to school while many children in blue states are forced to learn online.
After almost 12 months of these restrictions and millions of American's lives being destroyed as well as their livelihoods, Governors are getting smart and putting their foot down to tyrannical lockdowns which have been carried out for almost a year now.
We will have to see if more Governors decide to be on the right side of history and open their states up.
Stay tuned to Media Right News for more.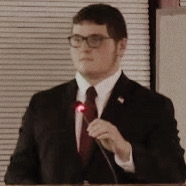 Latest posts by Joshua Troiano
(see all)