Following the Supreme Court of the United States ruling that the New York City Prosecutors can obtain former President Trump's tax returns, the former president responded by releasing a statement criticizing the ruling from the "conservative" Supreme Court. Below you can read the statement.
NOW – Trump responds to the Supreme Court decision on his tax returns. pic.twitter.com/jPGQAQ0g6S

— Disclose.tv 🚨 (@disclosetv) February 22, 2021
The former president's tax returns have been something the Democrats have been wanting for years starting when announced since his bid for president in 2015 and still now as he has been out of office for over a month. The president is as expected furious with this.
Trump said, "The new phenonium of "headhunting" prosecutors and AGs-who try to take down their political opponents by using the law as a weapon- is a threat to the very foundation of our liberty. That's what is done in third world countries."
He followed that by saying, "In the meantime, murders and violent crime are up in New York City by record numbers, and nothing is done about it. Our elected officials don't care. All they focus on is the persecution of President Donald J. Trump."
He closed by saying, "I will fight on, just as I have, for the last five years (even before I was successfully elected), despite all of the election crimes that were committed against me. We will win!"
As you can see his anger and energy still remains a burning flame inside him as it seems to be almost certain he will run in 2024. This time, he will be coming for revenge on all those who have betrayed and persecuted him since entering the political arena.
One thing is certain, the SCOTUS has failed former President Trump in such a way that he thought appointing conservative justices would be helpful towards his cause, which he believes to be in the best interest of Americans.
Stay tuned to Media Right News for more updates.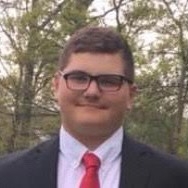 Latest posts by Joshua Troiano
(see all)