Lawmakers in Virginia convened on Monday in the teeny Capitol for a special legislative session, marking the first time a general assembly has been held inside the Capitol in 17 months. Virginia's Capitol was built in the 18th Century and is too small to promote proper social distancing. Due to the lack of space, large plexiglass walls were placed around each wooden desk in the chamber. The "personal safe spaces" are quite a spectacle to the eye and seem awfully uncomfortable.
While every desk was surrounded by plexiglass, almost 100% of Democrats still wore masks, while nearly all Republican lawmakers remained maskless. The only reason the legislature finally met in person again after nearly 500 days of online meetings was due to Governor Northam's State of Emergency, concerning COVID-19, expired.
House Speaker Eileen Filler-Corn (D-Fairfax) announced plans to help combat the COVID-19 delta variant, saying, "our work is not yet done . . . The recent rise in new cases and the spread of the delta variant remind us of the need to stay vigilant." Filler-Corn believes $4.3 billion dollars of federal relief money is… an incredible opportunity to keep Virginia on the road to recovery and emerge even stronger than ever".
Republican lawmakers seemed helpless trying to start a true, unbiased dialogue on how the federal relief money should be spent. An exasperated Delegate Robert Orrock (R-Caroline) said, "we are being shut out, on our side, of the process" after efforts to amend the state budget bill were ignored. Orrock continued, saying, "It is very ironic that in Virginia, the cradle of democracy, on the anniversary of the actual signing in 1776 of the Declaration of Independence [that] I don't see us operating as a democracy, but rather as an autocracy."
"Just because you can, doesn't mean you should." – Del. Bobby Orrock, R-Caroline, on Democrats shutting down the budget hearing and amendment process. pic.twitter.com/nDp5IgXVPa

— VA House GOP (@vahousegop) August 2, 2021
The Democrat majority in Virginia, even though they masked up and have always voted to spend excessive amounts of money on COVID-19 causes, decided to take their masks off to pose for a photo while in session. Jennifer McClellan photographed herself with three fellow, unmasked, non-socially distanced, Democrats.
The VA Senate Corner Caucus is reunited, and it feels so good. pic.twitter.com/IowqfnmOLZ

— Jennifer McClellan (@JennMcClellanVA) August 2, 2021
It seems that the Democrats' pro-Covid-19 viewpoint is nothing more than a smoke and mirrors show. Some may say that the Democrats are so powerful that they can spend government money on anything as long as it's under the guise of being a coronavirus issue.
Stay tuned to Media Right News for any updates.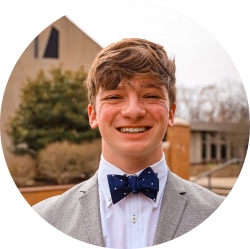 Latest posts by Paul Aubert
(see all)