Arizona GOP State Senator Wendy Rogers took to former President Donald Trump's new social media site "Truth Social" and Andrew Torba's "Gab" to call for an immigration moratorium.
"The only immigration plan I support is BUILD THE WALL, TANKS ON THE BORDER, IMMIGRATION MORATORIUM, DEPORT THE ILLEGALS NOW," Rogers wrote.
These calls come as America faces an unprecedented immigration crisis at the southern border and many people believe it is time to end immigration altogether, at least on a temporary basis. Meanwhile, some Republicans who are soft on immigration could be put on notice.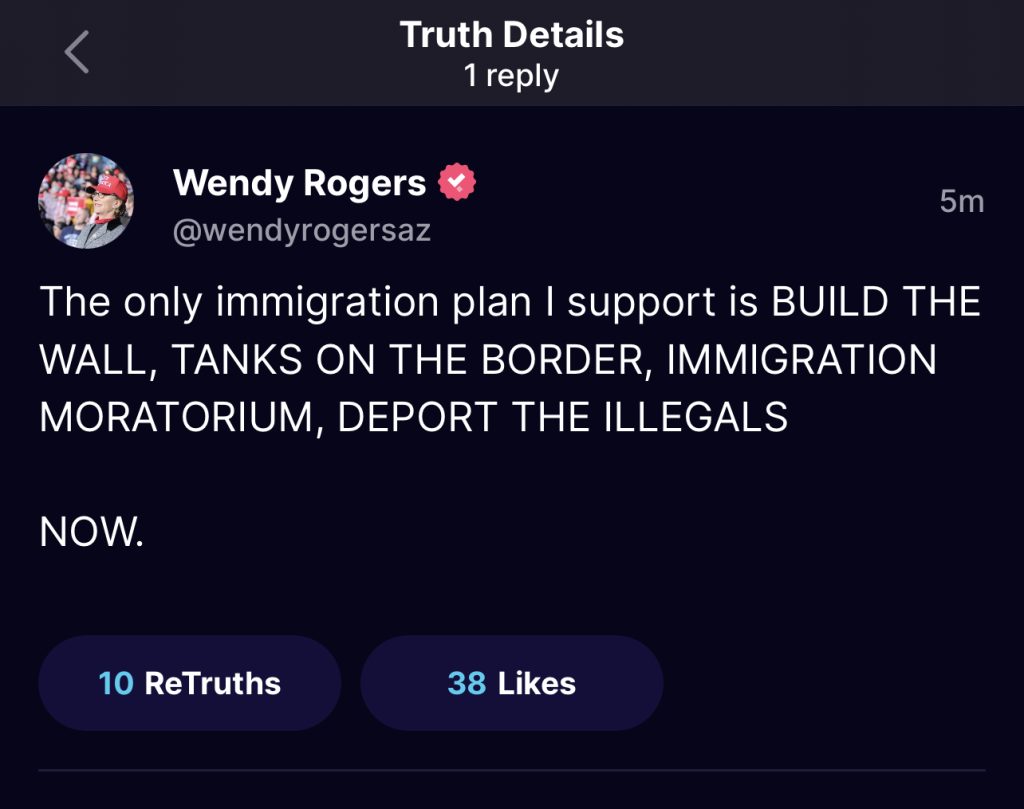 Many Republicans have called for the moratorium while others have been hesitant. U.S. Rep Paul Gosar (R-AZ) has filed an actual bill in congress in support. U.S. Rep Marjorie Taylor Greene (R-GA) has voiced support for the idea but only for four years instead of the ten many others have called for.
This is not a new idea but different politicians have different opinions. Many have pointed out the culture clash, inflation and rising home prices as well.
Pro-Trump U.S. House Rep Madison Cawthorn (R-NC) unveiled his "New Contract With America" plan which has many conservative proposals in the plan. Some of these include ending the income tax and the department of education as well as cutting spending.
"Madison Cawthorn unveils new Republican Party platform, the 'New Contract with America' "
Madison Cawthorn unveils new Republican Party platform, the 'New Contract with America' https://t.co/IFPurE4nxC

— Fox News (@FoxNews) February 22, 2022
"The reign of the Ruling Class is over. It's time to fill D.C. with political outsiders. Our Message has become the Majority & will lead us to a historic Majority. The New Contract With America is a pledge to the American people, NOT the Swamp"
(2/2) pic.twitter.com/PUjl1wurO3

— Madison Cawthorn (@CawthornforNC) February 22, 2022
While this plan includes many conservative components and ideas, one thing that may concern some Republicans is immigration reform which styles former President Ronald Reagan's soft immigration reform. While the plan calls for finishing Trump's border wall, it includes still allowing more people into the country.
Some may believe that America is "full" and there is no need for more people to enter the U.S., no matter where they are from. Cawthorn is a solid conservative Congressman, in the eyes of many, so we will have to see if he decides to modify the plan to include a complete and total immigration moratorium as well as deportations such as Trump has called for at recent rallies.

Texas GOP Gov. Greg Abbott has tried to appear tough on immigration but many believe he has failed to stop illegal immigration despite the rhetoric.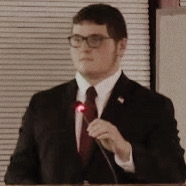 Latest posts by Joshua Troiano
(see all)