State Senator Wendy Rogers (R-AZ) announced that she has contacted the Attorney General of Arizona in an effort to end the housing of illegal aliens in Arizona hotels.
My office has contacted the AZ Attorney General's office regarding what can be done with the illegal aliens being housed in Arizona hotels. It is completely unacceptable & I am in search of options to end this practice. I am told we will have answers tomorrow. @GeneralBrnovich

— Wendy Rogers (@WendyRogersAZ) June 22, 2021
Starting on May 29th, Immigration and Customs Enforcement (ICE) told Scottsdale city officials their plans to house illegal immigrant families while they await processing. This lodging plan stems from an $87 million contract with a non-profit group called Endeavors.
These undocumented immigrants can receive lodging in our country for over 4 months, until September 30th! Several hotels are being occupied due to this program and at least 1,200 beds will be available for illegal immigrants. This has infuriated many Conservative activists and voices.
Our tax dollars should NEVER be going to this! @charliekirk11 pic.twitter.com/j3r4zJbG6x

— Students For Trump (@TrumpStudents) June 21, 2021
Protestors have gathered outside the hotel in Scottsdale this month, rallying against this issue. One protestor, Rick Jenkins, said "we shouldn't be letting them come in the country in the first place. We have veterans that are living on the street and these people get meals catered and they get everything?"
Another Scottsdale resident, Leslie Miller questioned the future success of these foreign agents: "Do we know that they all have sponsors? Do we know that they have a place to go? Do we know that they're actually going to show up for their court date? Or they're just released and they're on their own? Because that worries me for them." Another protestor suggested these immigrants ought to be held in a government facility: "Why can't we fit all these people into a government facility? Why do they need their hotels put everywhere with these people put in them?"
The Attorney General of Arizona, Mark Brnovich authored a letter to the Scottsdale hotel, encouraging the hotel to not serve as a "detention center". Brnovich believes that may pose a public safety threat due to its location being near an apartment complex and high school.
The City of Scottsdale has done little to ease tension over this controversial issue. The city released a statement claiming that they have no authority or responsibility to help counteract this immigration housing since immigration is a federal issue.
ICE also released a statement directed towards the legal Arizona residents that are concerned with the ICE housing:
"Starting April 9 in Texas and Arizona, U.S. Immigration and Customs Enforcement will provide emergency temporary shelter and process families placed in its custody through a short-term contract with Endeavors. The border is not open, and individuals continue to be expelled under the Centers for Disease Control and Prevention's (CDC) public health authority.
The families that come into ICE custody will be housed in a manner consistent with legal requirements for the safety and well-being of children and their parents or guardians. Custody is intended to be short term, generally less than 72 hours, to allow for immigration enforcement processing and establishing appropriate terms and conditions of release while their immigration proceedings continue. All families will be tested for COVID-19 and receive a health assessment at these Emergency Family Staging Centers."
Scottsdale is not the only city affected by this housing program. ICE officials told Senator Kyrsten Sinema (D-AZ) that "several hotels along the southwest border, including in Chandler and Phoenix" would house immigrants. AG Brnovich has urged DHS and ICE to end this program, citing "grave reasons".
Shockingly, Brnovich claims DHS and ICE never informed him of this program: "I was extremely disappointed to learn about this through a newspaper report rather than any prior contact from DHS or ICE, even though there are important public safety issues involved in locating any detention center in a community setting."
Senator Rogers said she "will have answers tomorrow" from the AG's office which could spell an end for this program or at least outline options to minimize its risk and danger.
Stay tuned to Media Right News for any updates.
UPDATE:
State Senator Rogers send out a tweet inviting all of the other 49 states to send resources to Arizona, to help fight fires and to secure our border!
I invite all 49 states to send resources to Arizona, not only to help us fight fires, but to help secure our border. We'll take all the help we can get. If you end up sending anything, please contact my office so we can get you plugged into our existing systems. Thank you. 🙏

— Wendy Rogers (@WendyRogersAZ) June 22, 2021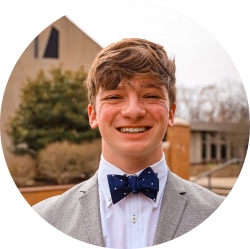 Latest posts by Paul Aubert
(see all)