On Tuesday, the Biden administration announced that they would formally end the "Remain in Mexico" program that was instituted by the Trump administration. The official name of the program is the Migrant Protection Protocols (MPP). This program forced asylum seekers that were entering the U.S. illegally, without citizenship, to remain in Mexico, waiting to hear the result of their immigration court case to determine if they were granted asylum or not.
In order to stop the illegal immigration crisis, we must keep the Trump policies that worked.

Asylum seekers at our southern border should stay in Mexico until their hearing date.

The decision to end that policy will exacerbate the crisis at our border.https://t.co/Dt4ExqXneP

— Mike Pompeo (@mikepompeo) June 2, 2021
Secretary of Homeland Security, Alejandro Mayorkas annouced the end of the MPP yesterday, saying, "MPP had mixed effectiveness in achieving several of its central goals and that the program experienced significant challenges." Mayorkas also ordered all Homeland Security officials to, "continue to participate in the ongoing phased strategy for the safe and orderly entry into the United States of individuals enrolled in MPP." This means that those foreign agents currently involved in the MPP would not be affected by the policy termination.
As these foreign entities will begin parading into our border, there could also be 11 million illegal immigrants granted amnesty due to the Biden administration.
Biden called on Congress to support a bill allowing 11 million illegal immigrants to apply for a permanent residency in the U.S. and full citizenship. A memo from the White House on Tuesday said, "My plan would provide a pathway to lawful permanent residency and citizenship for these undocumented immigrants, including Dreamers, individuals with Temporary Protected Status, farmworkers, and other essential workers who contribute to our Nation every day." President Biden continued pushing this saying, "Despite the progress, our Nation has made since our founding, there is more work to be done to extend the full promise of America to all our people. Nearly 11 million people in this country are undocumented — and it is time that the Congress acts by passing the U.S. Citizenship Act of 2021, the immigration reform plan that I introduced on day one of my Presidency."
The ending of the MPP and the granting of amnesty to 11 million foreign agents would have a monumental affect on the economy, culture, and political future of America as we know it.
Former President Trump was so outraged by Biden's actions that he released a statement attacking Biden's leadership.
🚨TRUMP: "Joe Biden is the first American President who doesn't want America to be a nation at all." pic.twitter.com/HviL5j9NrC

— Tim Swain (@SwainForSenate) June 2, 2021
Trump said that Biden, "inherited the most secure border in history, and they turned it into the greatest border disaster in history…our border is run by cartels, criminals, and coyotes. Illegal immigrants and drugs are pouring across [the border]…illegal immigrants are being put up in hotels at taxpayer expense." Clearly, Trump was infuriated by Biden's immigration plan. Trump lashed out at Biden in the final sentence of the statement, accusing Biden to be, "the first American President who doesn't want America to be a nation at all."
Large businesses and corporations and notably six CEOs from the nation's largest banks (Bank of America, Citigroup, Goldman Sachs, JPMorgan Chase, Morgan Stanley, and Wells Fargo announced their support for mass amnesty. The CEOs said that Biden's amnesty plan, "would ultimately help us build a more robust, stronger economy."
The CEOs of six of the nation's largest banks all voiced their support for Joe Biden's plans to give blanket amnesty to as many as 22 million illegal aliens, Breitbart reports.https://t.co/XaIHpFLwJB

— American Greatness (@theamgreatness) May 27, 2021
Various opinions on mass immigration and its effect on our culture, education system, economic opportunities, etc. can be viewed here.
Stay tuned to Media Right News for more updates.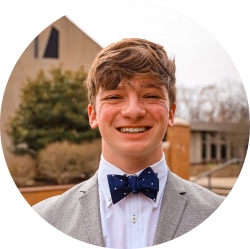 Latest posts by Paul Aubert
(see all)