Idaho Governor Brad Little signed H 377 into law last month, which aimed to prevent Critical Race Theory as a subject in Idaho schools and universities. H 377 prevents teachers from "indoctrinating" students into warped belief systems produced by CRT. However, this law seems to not be very effective or it is not being enforced. Coeur d'Alene, Idaho school district officials produced an "equity toolkit" which serves to promote "equity" and social justice among the student body and teachers.
B-b-b-b-but, I tHoUgHt We BaNnEd CrItIcAl RaCe ThEoRy?

Maybe @IdahoGOP should try passing legislation that has some teeth? #idpol #idleghttps://t.co/NU1mMBeoaV

— Dave Reilly (@realDaveReilly) June 8, 2021
Coeur d'Alene officials believe that learning gaps in the school system are the fault of the school environment which led to the creation of their "equity toolkit". This toolkit sees racism as inherent in both the students' and teachers' minds and advises critical race theory and pushes white guilt.
The goal of the "equity toolkit" is meant to manifest an "inclusive system" which, allegedly can't be achieved due to the "practices and potential biases within the [current] education system".
Gov. Brad Little largely dismissed the idea that CRT is spreading in Idaho schools. He shouldn't have.

Here's @annakate_miller's latest: https://t.co/1ZUknUTq2d#idleg #idpol

— Idaho Freedom Foundation (@idahofreedom) June 7, 2021
The author of this "Equity Framework" proposition cites much of his work with questionable sources like the Century Foundation. The Century Foundation believes all schools must push and promote an "anti-racist agenda" due to "culture and norms of the most affluent and powerful in the U.S. context, white people – become a form of capital . . . that will be most rewarded in schools and in society."
In this "equity toolkit", teachers would be forced to acknowledge any implicit bias they hold due to their racial identity. Students would also be pushed to understand "systemic or structural explanations for different outcomes and assess personal beliefs and biases."
The toolkit also believes that systematically, across America, white people are given the upper hand. "Equity cannot be achieved through equality. Equality means giving everyone the same resources, equity means giving each student access to the resources they need to learn and thrive", the toolkit reads.
As Coeur d'Alene officials continue pushing this indoctrinating program, Governor Little will have to decide to step up and use his power as Governor to strike this down. If Little does nothing to prevent "equity toolkits" like this one being implemented in his state, CRT will still be pushed in states like Oklahoma, Iowa, and Tennessee, which, like Idaho, "banned" CRT. Little, approaching gubernatorial reelection, ought to push back hard against this program if he announces a reelection bid.
The Idaho gubernatorial race is heating up with a diverse field of candidates. There's a transgender candidate, a pro-Trump candidate, and a candidate that lifted the mask mandate as Lt. Governor when Little was gone for a weekend.
Transgender Woman Runs for Democrat Governor of Idaho https://t.co/Aiomx73GS1

— Media Right News (@MediaRightNews1) June 7, 2021
.@EdForIdaho Young, Pro-Trump, Ron DeSantis Fan Runs for Idaho Governor, Stuns Crowd in Kickoff Speech and Differentiates Himself from 'Libertarian Leaning' Republicans https://t.co/hnOWTHAbvE

— Media Right News (@MediaRightNews1) May 22, 2021
'RINO' Idaho Governor @GovernorLittle Overrules Mask Mandate Ban by Lieutenant Governor McGeachin, Says It's to 'Defend Local Control' and That He Has to 'Clean Up a Mess' https://t.co/WXCGK5an2d

— Media Right News (@MediaRightNews1) May 28, 2021
Stay tuned to Media Right News for any updates.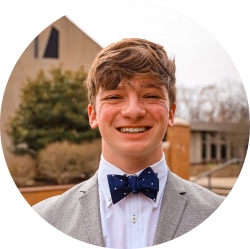 Latest posts by Paul Aubert
(see all)