Federal prosecutors have sent subpoenas to Governor Cuomo's top aides and staffers in search of more information involving Cuomo's nursing home policies during the pandemic, The Wall Street Journal reported.
Feds subpoena top Cuomo aides over nursing home policy, COVID book https://t.co/5UtW3BDnT0 pic.twitter.com/SvzPuVwdqv

— New York Post (@nypost) June 8, 2021
These investigators are searching for more information related to Cuomo's book released in October 2020, called "American Crisis". Materials such as contracts and any documents used when pitching the book to publishers should be produced. The subpoenas detail that the prosecutors are interested in how Cuomo responded to the pandemic issues relevant in nursing homes. Michael Weinstein, a former federal prosecutor, speculates that prosecutors are searching to find a detailed, real-item summary of Cuomo's work in the nursing homes.
In March of 2020, the New York State Health Department issued a policy that forced nursing homes to accept "medically stable" coronavirus patients recently discharged from hospitals. Many, if not most of these patients were still contagious and this policy has been blamed for thousands of deaths. These nursing homes were hit very hard by COVID-19 following the implementation of this policy. To make matters worse, New York State officials were only producing and releasing data of nursing home patients that died of COVID-19 at care facilities, ignoring any deaths that occurred at a hospital. However, months later, in January, this data was released and COVDI-19 deaths among nursing home residents ended up being 50% higher than originally reported.
Even bigger lies by Cuomo to cover up nursing-home scandal https://t.co/E6B2R4ZxVX

— Janice Dean (@JaniceDean) May 3, 2021
Attorney General Letitia James is helping lead this investigation and seems to even be considering impeachment charges against Cuomo. The NY governor has also faced a scandal over sexual misconduct claims.
Cuomo has received lots of backlash over his book, "American Crisis". Two weeks ago, Cuomo's 2020 tax return was released and it's been publicized that he will be receiving over $5 million from his book's publisher. On May 20th, a reporter confronted the governor on this issue, asking if Cuomo is promoting off the "off the backs of dead New Yorkers". Cuomo scoffed at the question and replied, "That's stupid. Next question." Cuomo has received $3.1 million from his publishers already and will receive $2 million over the next two years. However, Cuomo did donate $1.5 million to a COVID relief fund.
BREAKING: Federal prosecutors subpoena material from New York Gov. Andrew Cuomo's book in criminal investigation into 'cover-up' of COVID-19 deaths at state nursing homes https://t.co/Hg6OJK8sKJ

— AntifaBook.com (@JackPosobiec) June 9, 2021
Many Conservatives have attacked Cuomo, accusing him of trying to profit off death and for not taking responsibility for the nursing home deaths.
.@NYGovCuomo and company love to hide numbers. https://t.co/XNiDQtMzQ4

— Janice Dean (@JaniceDean) June 9, 2021
Andrew Cuomo is still governor of New York and not impeached and doing $10,000-a-ticket fundraisers because NY is one of the the most cartoonishly corrupt states in the country https://t.co/hgKTFEB6S7

— David Sirota (@davidsirota) June 5, 2021
"I believe the impeachment that is going on in Albany I think that is a sham, but I do believe in justice and I do believe that they are, you know, going to find something on this Governor."@JaniceDean spoke to me about the ongoing investigations into @NYGovCuomo pic.twitter.com/g2l2EALLdJ

— Caity McDuffee (@CaitMcDuffee) June 2, 2021
Stay tuned to Media Right News for any updates.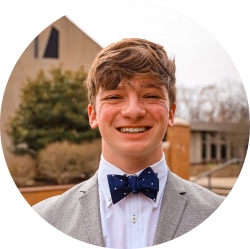 Latest posts by Paul Aubert
(see all)