California Gubernatorial hopeful Cailtyn Jenner appeared on Joy Behar's show, "The View", this morning. Behar pressured Jenner to take a stance on the 2020 election, asking her if "she" believed Trump won or lost the election. Behar asked a very simple question: "A lot of Republicans in this country believe that Donald Trump won the election and not Joe Biden. Are you one of those people?" Jenner refused to even give a "yes" or "no" answer, saying, "I'm not going to get into that. That election is over with… he was a disrupter when he was president. I want to do the same thing."
.@JoyVBehar to @Caitlyn_Jenner: "A lot of Republicans in this country believe that Donald Trump won the election and not Joe Biden. Are you one of those people?"

Jenner: "I'm not going to get into that. That election is over with. I think Donald Trump did do some good things." pic.twitter.com/mPri9Pq736

— The View (@TheView) June 10, 2021
Jenner used to support Trump's presidency but revoked her support in 2018 over his stance on transgeder rights. Jenner was prompted to do this when an unreleased government memo was leaked. The memo from the Department of Health and Human Services pushed for a stricter definition of sex and gender which would effectively exclude citizens of transgender and non-binary identity. The report would simply determine gender by a "biological basis that is clear, grounded in science, objective, and administrable".
In a Washington Post op-ed, Jenner said, "Trump was the first Republican presidential candidate to claim to support this valuable, vulnerable community, and I was encouraged by the applause he received when he said at the Republican National Convention in July 2016 that he would stand up for the LGBTQ community. Sadly, I was wrong." Jenner described Trump of treating the transgender community as "political pawns" and said "the trans community is being relentlessly attacked by this president." Jenner continued to attack Trump's character: "The leader of our nation has shown no regard for an already marginalized and struggling community. He has ignored our humanity. He has insulted our dignity. This is politics at its worst. It is unacceptable, it is upsetting, and it has deeply, personally hurt me."
For someone who accuses Trump of "playing politics" too much, Jenner has changed "her" stance a lot. Jenner has flip flopped "her" stance on transgenders in sports. Read about Jenner's latest stance here.
Also, for someone who disavows Trump, Jenner's campaign team is reportedly working with Brad Parscale, who was Donald Trump's campaign manager. Jenner has consistently attacked Trump over transgender issues, such as his transgender bathroom bill and his stance on transgenders in the military. The anti-Trump, anti-Social Conservativism sentiments held by Jenner have been noticed by several high-influence Right-wing Conservative commentators like Matt Walsh and Lila Rose.
If you actually think Caitlyn Jenner of all people will be an effective fighter AGAINST the trans agenda, then I don't even know what to say to you. "Naive" doesn't begin to describe you.

— Matt Walsh (@MattWalshBlog) May 4, 2021
Caitlyn Jenner is not a conservative.

From my understanding, Jenner is not pro-life (I would be thrilled if I'm wrong on this but not once have they spoken out on behalf of the preborn).

Why would Jenner be ANY better than Newsom? We need real leadership, California!

— Lila Rose (@LilaGraceRose) May 4, 2021
Jenner's consistently changing ideology will need to settle soon or "she" will have a long campaign ahead of "her"!
Stay tuned to Media Right News for any updates.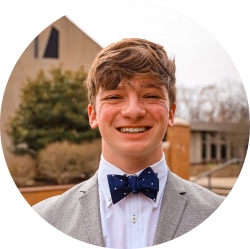 Latest posts by Paul Aubert
(see all)