The Portland Police Association (PPA) announced that they are moving out of their building in Northwest Portland after it "became a target of vandalism and arson last summer", according to a statement released on Facebook. In a heartfelt post, the Executive Director of the PPA Daryl Turner expressed how the PPA "wanted to be part of the community there" and how, up until this past summer, "the community supported us and dropped by to say hello". The building has been the target of vandalism and arson relentlessly over the past year, forcing the PPA to move to North Portland.
Antifa sympathizing Twitter accounts do not think this is a big enough step in the right direction. Anonymous accounts are discussing how they ought to continue to vandalize the building more so, just to hurt the resell value of the building.
Antifa accounts are discussing how best to vandalize the building further & to find out where the new Portland Police union office will be. pic.twitter.com/gxXHJJqpx7

— Andy Ngô (@MrAndyNgo) June 10, 2021
After George Floyd died in May of 2020, hundreds of destructive, violent demonstrators consistently gathered outside the PPA building. Police were forced to use tear gas and crowd control munitions on multiple occasions to restore order and help the community feel safer. One resident from North Lombard, frustrated by the seemingly endless destruction and mayhem, told KGW, "It feels like we're living in a war."
In April, a mob of 100 demonstrators gathered outside the PPA building and set fire to one of the doors.
Photos of the fire, charred entry, and @PDXFire personnel assisting in extinguishing the flames. pic.twitter.com/yLVDf55PhR

— Portland Police (@PortlandPolice) April 14, 2021
A neighbor tries to put out the fire using a garden house on the Portland police Association building pic.twitter.com/chUcwaKWRZ

— Sergio Olmos (@MrOlmos) April 14, 2021
This was the final straw for Daryl Turner: "At the most recent arson incident, a neighbor stood on the sidewalk with a water hose trying to put the fire out just before first responders arrived. It went too far and it was time to find another location."
The PPA plans to repair the building before selling it. Hopefully violent protestors will not interfere with this plan.
Stay tuned to Media Right News for any updates.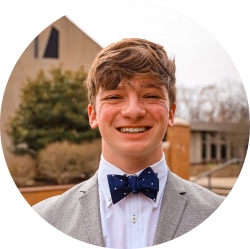 Latest posts by Paul Aubert
(see all)