Former President Donald Trump was apparently caught off guard after a rare event occurred in that being Joe Biden praised the former president.
"Trump surprised and "very appreciative" about Biden's praise"
Trump surprised and "very appreciative" about Biden's praise https://t.co/z08wFnLzjL pic.twitter.com/sS6J9IvdLo

— The Hill (@thehill) December 23, 2021
Biden said, "Thanks to the prior administration and our scientific community, America was one of the first countries to get the vaccine," giving credit to Trump for the Covid-19 vaccine. The development of the Covid-19 vaccine has been one thing Trump has shown much pride in as he touts about the accomplishment, "When we came up with these incredible vaccines — three of them — and therapeutics, we did a tremendous job, and we should never disparage them."
In response to the praise from Biden, Donald Trump told Fox News, "I'm very appreciative of that — I was surprised to hear it. I think it was a terrific thing, and I think it makes a lot of people happy."
He continued, "I think he did something very good. You know, it has to be a process of healing in this country, and that will help a lot." On this rare occasion, the two are not taking digs at each other or calling each other names as they did during the debates in the fall of 2020.
While Trump has touted the vaccine, many of his supporters have refused to take the vaccine and thus suffered by losing their job. Meanwhile, Trump has continued to promote everyone getting the vaccine even though his own supports have booed him for it.
Stay tuned to Media Right News for more updates.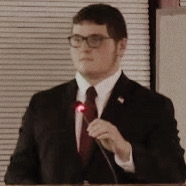 Latest posts by Joshua Troiano
(see all)