A mother speaking at a school board business meeting on Thursday in Putnam County, New York attacked the school district for "emotionally abusing" children by teaching them "communist values". Tatiana Ibrahim has a child who attends school in the Carmel Central School District. Video of Ibrahim has received lots of controversy and lots of support. Ibrahim ridiculed the school district claiming that they are allowing teachers to promote the Black Lives Matter movement, promote the LGBTQ agenda and anti-police viewpoints while also indoctrinating children. Ibrahim accused teachers in the school district of discriminating against religious students and promoting a cancel culture against those students.
Ibrahim labeled the board members as "thieves" who have "committed treason against our children". She alleges that teachers in the county called for the death of former President Trump and supported the "canceling" of any student that doesn't support Black Lives Matter. Ibrahim named the two teachers in question before being asked not to publicly name them. This added to Ibrahim's passionate speech. "Why are we not allowed to say names? Why am I not allowed when they purposefully expose themselves on social media, talking about calling for the death of a former president, or saying that any child who doesn't believe in Black Lives Matter should be canceled out. Is this what my tax dollars are paying for," Ibrahim asked the school board. Ibrahim continued, "you're teaching my children and other children that if they believe in God, Almighty, they're part of a cult".
Ibrahim accused the school district of indoctrination, saying, "you created a curriculum of Black Panther indoctrination – you're teaching your children to go out and murder police officers. You work for me, I don't work for you. You have a duty – we are entrusting our children to you. We teach our children morals…you're emotionally and mentally abusing our children and demoralizing them by teaching them Communist values. This is still America, ma'am!"
This meeting was held to try and rile up support for the school district's proposed budget. The budget failed to pass by 170 votes last month. Ibrahim was only allowed 2 minutes to speak but went on an 11-minute tirade.
This video launched Ibrahim into the spotlight, having her story covered on Newsmax last night.
Greg Kelly: 'You've got to watch this video in its entirety. I've been waiting for somebody like this…' pic.twitter.com/lTqaaZrJhE

— Newsmax (@newsmax) June 8, 2021
Ibrahim created a Twitter account this month and has already gained 13,000 followers. Ibrahim is attempting to lead a movement to "wipe CRT off the map".
If we all unite & raise our voices together there is no doubt in my mind that we can wipe CRT off the map from sea to shining sea. 🇺🇸#YouAndMeCanEndCRT pic.twitter.com/moFCEP1Fgy

— Tatiana Ibrahim (@tatianaibrahim5) June 7, 2021
She has received overwhelming amounts of support and gained many passionate fans.
Loved u handing it to school board girl! Keep fighting for ur kids and their education! U were spot on! I loved how u called them out w names! The public needs to know! God Bless you! Praying for u and parents everywhere! #FamilyFirst

— Grace Vasquez (@itsYourGrace) June 7, 2021
Follow @tatianaibrahim5 now.

Be like her and we win. pic.twitter.com/kkC7JILhni

— Sebastian Gorka DrG (@SebGorka) June 7, 2021
THIS —-she is TATIANA IBRAHIM. And She's Amazing. Calling out Racial INSANITY in our schools @tatianaibrahim5 https://t.co/yXyIEqY9GU

— Greg Kelly (@gregkellyusa) June 7, 2021
Ibrahim annouced on Twitter that there is another Carmel School Board Meeting tonight at 6:00 PM EST. She alleges that there will be a speaking forum at the event.
Good morning America🇺🇸💙today is the day, Carmel School Board Meeting! They have changed the time to 6pm and opened up the speaking forum 😏 guess they where able to rally up the opposition party to come at us , this makes me HAPPY 😆 speak truth facts and hold on to your proof😉

— Tatiana Ibrahim (@tatianaibrahim5) June 8, 2021
Stay tuned to Media Right News for any updates.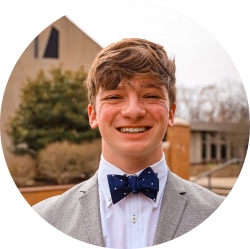 Latest posts by Paul Aubert
(see all)