In December, protestors were seen breaching the Oregon Capitol. These protestors were motivated to have their voices be heard, donning signs challenging the 2020 election results and opposing coronavirus restrictions. Protestors carried pro-Trump, Don't Tread on Me (Gadsden flag), and American flags. The Capitol had been closed to the public due to coronavirus restrictions.
Security footage from inside the Capitol shows what appears to be Representative Mike Nearman, opening an interior locked door and exiting through the exterior door.
Waiting outside is a protestor who runs up to the closing exterior door, catching it before it fully closes. The protestor then signals other protestors to come inside with him. As protestors began gathering inside the doorway, State Troopers and Salem police attempted to stop them. Violent altercations between civilians and police took place and four protestors ended up being arrested. Local police labeled the rally an "unlawful assembly".
New footage was released on Friday, showing Rep. Nearman outlying the best way to breach the Capitol. This footage was filmed on December 16th, 5 days before the "unlawful assembly" took place.
NEW FOOTAGE: watch Oregon's @RepNearman tell people, step-by-step, how to breach the Oregon Capitol… with his assistance.

Days later, the breach happened.

Videos adapted from @Oregonian
Story https://t.co/9tNZpxZHnH pic.twitter.com/pEQO6KsiaB

— John Scott-Railton (@jsrailton) June 5, 2021
Nearman is videoed walking his constituents through a step-by-step process on how to get into the Capitol. He discusses with them where they should gather and how to get in contact with him. In the video, Nearman sarcastically denies any encouragement of a breach or rally. Nearman said this before reciting a phone number with the 971 Oregon area code: "We're talking about setting up Operation Hall Pass, which I don't know anything about, and if you accuse me of knowing something about, I'll deny it. But there would be some person's cell phone which might be."
He then says, "that was just random numbers that I screened up. That's not anybody's actual cell phone. And if you say 'I am at the west entrance' during a session in text to that number there, that somebody might exit that door while you're standing there. But I don't know anything about that, I don't have anything to do with that, and if I did, I wouldn't say that I did. But anyway, the number that I didn't say was (he repeats it). So don't text that number. But a number like that. Make sure you say what exit you're at too."
Pulled more footage from the original source. @RepNearman giving advice on the best day for things to go down.

Lady: "…Monday everybody shows up."

Nearman: "Monday, you've got one crack at it there"

The following Monday, December 21st, the breach happened. pic.twitter.com/3RbZLdsEcE

— John Scott-Railton (@jsrailton) June 5, 2021
Nearman continued discussing the best place to hold a potential breach saying, "you'd have to say what entrance you're at. But that's not really going to happen, so don't worry about that … There's no there there. So anyway, you're not allowed in the Capitol, so that's kind of a problem, but that's where we're at."
This embarrassing video of Nearman was filmed at the Freedom Foundation's offices. The Freedom Foundation is an anti-union group to which Conservative billionaires like the Koch brothers and the DeVos family are large donors. Interestingly, Rep. Nearman is a paid senior fellow at this group.
And where was @RepNearman when this incriminating video was filmed?@FreedomFdtn's offices. An anti-union group funded by billionaires like the Koch & DeVos foundations. They pay him to serve as a fellow.

Background on them: https://t.co/V9Vmgputbk pic.twitter.com/oKP1AoV1Gn

— John Scott-Railton (@jsrailton) June 5, 2021
Rep. Nearman is already facing criminal misconduct charges over how he allegedly let violent protestors into the Capitol. The investigation report claims that Newman, "more likely than not set into motion a chain of events that impeded the ability of (the Capitol facilities manager) and others to function in the workplace, and denied them the benefits of the workplace."
This newly released footage will tarnish Nearman's already poor reputation. Lawmakers across Oregon have called for Nearman's resignation. In January, House Speaker Tina Kotek stripped Nearman of his committee assignments and rescinded his commission appointments. Today, in a news release, Kotek said that Nearman could be expelled: "a new special committee to consider expelling him from the House of Representatives."
"The severity of Representative Nearman's actions and last week's revelation that they were premeditated require a special committee to immediately consider expelling him from the House of Representatives," Speaker Kotek said. "He knowingly put the physical safety of everyone in the Capitol – lawmakers, staff, and law enforcement – in jeopardy. As we saw in January at the U.S. Capitol, the ramifications could have been dire if law enforcement had not stepped in so quickly. This is an unprecedented situation facing the Legislature. It is beyond a workplace conduct issue and must be treated as such."
The news release confidently accuses Nearman of coordinating the breach and assisting the protestors. Nearman could have spared himself from this scandal had he listened to Kotek's call for his resignation back in January.
Stay tuned to Media Right News for more updates.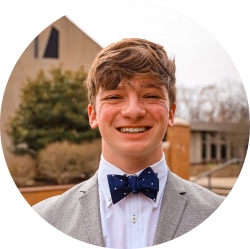 Latest posts by Paul Aubert
(see all)