Following the Pennsylvania State Supreme Court's issuance of an opinion to vacate his conviction, the infamous Bill Cosby will walk out of a Pennsylvania state prison as a free man soon. Cosby's lawyers had appealed to the court in December, arguing the entirety of life was put on trial which caused him to suffer "unquantifiable prejudice".
The court's opinion was released this morning and reads: "There is only one remedy that can completely restore Cosby to the status quo ante. He must be discharged, and any future prosecution on these particular charges must be barred. We do not dispute that this remedy is both severe and rare. But it is warranted here, indeed compelled. For these reasons, Cosby's convictions and judgment of sentence are vacated, and he is discharged."
The PA court said that testimony tainted the trial considering that the trial judge had allowed just one other accuser besides the Temple University employee to testify at Cosby's first trial before allowing five other accusers testify at the retrial.
Bill Cosby, 83-years-old, has served just over two years of his 3-10 year sentence in a state prison near Philidelphia, following his conviction in charges that he drugged and molested a Temple University employee in 2004. Cosby was denied parole recently, partially due to his lack or remorse and guilt. Cosby refused to participate in sex offender programs and has made it clear that he would resist those kind of programs even if it meant he would serve his full sentence.
Cosby's release has shocked the world with many social media users growing enraged due to his release. Commentator Tariq Nasheed labeled Cosby's release to be the result of "all types of illegal and unconstitutional maneuvers".
If a person is guilty of a crime they are being accused of, the prosecutors would not have to engage in all types of illegal and unconstitutional maneuvers to get a conviction.

This is why Bill Cosby is being released

— Tariq Nasheed 🇺🇸 (@tariqnasheed) June 30, 2021
Eliza Orlins believes that Cosby's release is a sign that wealthy elites have the system rigged in a way where they can hire million-dollar lawyers to get their way.
Bill Cosby was convicted of rape.

His conviction was just overturned.

If you still think there's any question that the system is rigged for the wealthy and powerful who can hire million-dollar lawyers, think again.

— Eliza Orlins (@elizaorlins) June 30, 2021
Stay tuned to Media Right News for any updates.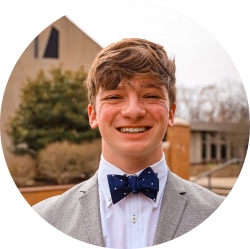 Latest posts by Paul Aubert
(see all)