Presidential candidate Mayor Pete Buttigieg has risen to the top of the 2020 field in the Hawkeye state. In the latest Des Moines Register/CNN/Mediacom Iowa Poll, Buttigieg received 25% of support from likely 2020 Democratic caucusgoers. His growing success is due to the fact that former Vice President Joe Biden is being seen as a weaker candidate than originally thought.
SEE POLL BELOW:
Buttigieg has invested a lot of resources in Iowa with having over 20 campaign offices and roughly 100 paid staffers in the state. According to an article published by The Herald News, a crowd member at one of his rallies asked: "How would you debate Donald Trump?"
Buttigieg responded by contending that many of Trump's arguments against Democrats won't work with him. "He's going to say socialism this, socialism that, but I come from the heartland. He's going to say swamp this and swamp that, but I don't go to work in Washington. I'm right here in the Midwest," Buttigieg said. "And, of course, I'm happy to have a debate over the difference between his approach to be called to serve in the military and mine."
SEE TWEET FROM @PeteButtigieg BELOW:
Ready for the road ahead. pic.twitter.com/HIr8gUT8QR

— Pete Buttigieg (@PeteButtigieg) November 10, 2019
Mayor Pete might want to think twice about dedicating so much time in Iowa and not other states. The importance of winning Iowa is overrated. In many instances, the eventual nominee does not need Iowa. In recent history, the winner of Iowa doesn't always win the nomination. In 2008, Mike Huckabee won Iowa with 34% of the vote. (He did not win the nomination). In 2012, Rick Santorum won Iowa with 25% of the vote. (He did not win the nomination). In 2016, Ted Cruz won with 28% of the vote. (He did not win the nomination).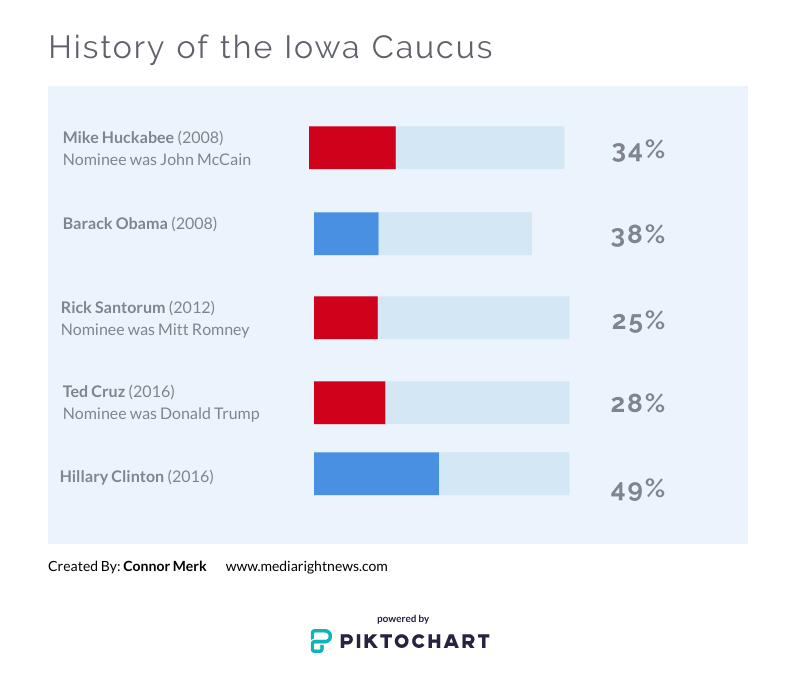 There are still 3 months until the caucus. Many things could change, a new frontrunner may appear, and other candidates may drop out, which will shake up the race.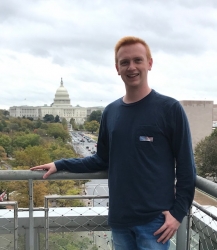 Latest posts by Connor Merk
(see all)