Crime experts are anticipating that this coming summer will have more violence than last summer. Crime trends are showing that violence across America, especially in large, dangerous cities like New York City and Portland, have been growing so much over the past few months that it could reach record high numbers. Adjunct professor at John Jay College of Criminal Justice and former NYPD sergeant, Joseph Giacalone, said, "NYC is already ahead of last year's pace, but last year, the homicides and shootings really started spiking at the end of May and into June. So that will be the real tale of the tape, so to speak, to see what's happening over there."
Fox News spoke with experts who believe this summer will lead to a record-year of homicides. This story and much more today at noon. Join @HARRISFAULKNER @EmilyCompagno @kayleighmcenany with @TomiLahren and @JoeConchaTV on #Outnumbered https://t.co/mR5ndVYo9j

— Outnumbered (@OutnumberedFNC) May 24, 2021
This rise in crime is not only affecting New York City but also, "Chicago, St. Louis, Baltimore, you name the big cities and they're having huge problems," said Giacalone. Chicago police department statistics show that murder has gone up 56% between April 26th and May 2nd when compared to 2020 statistics. Also, shooting incidents are up nearly 40% in the past year. Between Thursday night and Friday morning, last week, three people were killed and fourteen others were wounded by gun violence in Chicago.
In Los Angeles, California, murders between January-May have gone up over 30% compared to last year. Also, shots fired incidents are up 58% and crimes with shooting victims involved are up over 67%.
Giacalone is bracing for the worst this summer, saying, "[this summer] is going to be worse than last year, for sure. the numbers are already through the roof. [In NYC], we're having numbers coming up to the warm weather where the city is up 200% in shootings and shooting victims every week." John Roman, a senior fellow at University of Chicago's National Opinion Research Center, believes that crime will skyrocket across all of America due to the lawlessness associated with protests against police in honor of George Floyd's death: "The general sense of the media is that last summer was unusually dangerous because of protests – either because the protests themselves caused a wave of lawlessness, or because the lawlessness of the police delegitimized authority."
The improper response to the rising crime stats is exemplified profoundly in Portland, Oregon. The massive anti-police attitude promoted by mainstream media groups has driven hundreds of Portland officers to quit their jobs. Also, Portland's City Council decided to cut $27 million out of the police bureau's budget and is still considering more reductions! Between July 2020 and April 2021, the police bureau had 115 officers leave their jobs. In turn, homicides skyrocketed up a whopping 800%, in the past year. It seems that the answer to civil unrest towards police is to employ more police and truly pursue the restoration of law and order. Bowing to the mob and cutting police budgets is not good for the people, but is quite terrible for all of society.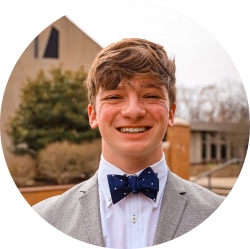 Latest posts by Paul Aubert
(see all)