Efron Monsanto of Rebel News was covering a "Freedom Rally" in Hamilton, Ontario where he was ticketed twice by local police, receiving $1440 in fines due to his lack of social distancing. Monsanto claimed that protestors made sure to socially distance and tried to, "prevent any sort of rationale for the revenue agents and their armed enforcers to resort to handing out $880 tickets to everyone in sight."
They are being malicious ticketing twice for the same offense. I'll be back to show our viewers the otherside of the story. pic.twitter.com/qlwqSLzpJq

— Efron Monsanto (@monsanto2000) May 23, 2021
Monsanto insists that he was at the rally as a member of the press and has returned to the reoccurring weekly rally to report on the reactions that the local police authorities show towards the small group of anti-lockdown protestors.
On May 18th, a group of 4 local police agents handed the organizer of the Freedom Rally events, Anthony Gagliardi, a ticket with a fine of $880+. The police authorities claim that protesting is not an essential enough activity to warrant someone to be outside. Gagliardi was sitting alone on a curb, following the proper social distancing guidelines, but still received a ticket and fine.
WATCH: Police swarm Freedom rally organizer to ticket him $880+ for simply protesting as it's not an essential reason to be outside.

He was socially distanced to prove a point, it's not about your health. It's about intimidation. pic.twitter.com/B4UBVZemaz

— Efron Monsanto (@monsanto2000) May 18, 2021
Reporter, Efron Monsanto, has been ticketed twice due to his presence at these rallies. On May 16th, Monsanto was detained and fined $880. One week later, an unintimidated Monsanto returned to the next Freedom Rally where he was fined again for over $1400.
Once again for simply reporting the weekly Freedom Rally at Hamilton, Ontario's cityhall, I've been detained and fined $880.

This is financial intimidation however, I won't stop bringing you the other side of the story. pic.twitter.com/YYdqcGEfBK

— Efron Monsanto (@monsanto2000) May 16, 2021
Monsanto has vowed to continue to cover these rallies and not relent due to the financial burdens consistently imposed by the police agents. Help freedom fighting Canadians like Monsanto and Gagliardi continue their protests by supporting them at FightTheFines.com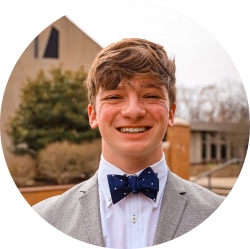 Latest posts by Paul Aubert
(see all)