Newsmax host Greg Kelly criticized former President Barack Obama for apparent "virtue signaling" on Twitter. Below is his tweet criticizing Obama.
Is this guy ever Not -virtue signaling ? https://t.co/PS4KLf9mA7

— Greg Kelly (@gregkellyusa) December 18, 2020
Earlier this week President Obama said the Republican Party is the "Minority Party" citing the electoral college and the Senate as the reason they have power in government. Obama believes the way the government is structured favors the GOP.
Obama released a list of his favorite movies and tv series that he has seen this year. Many of the films on the list including progressive films like, "Mrs. America".
Obama has virtue signaled many times over the course of his career but calling the Republican Party the "minority party" doesn't seem to follow the path of unity that Biden has been calling for following the election.
It is true that the electoral college does favor the GOP as the Democrats consistently win the popular vote however, most of those votes come from the coastal elites and not the heart of the country, Middle America. Most of the land in the country votes Republicans however, the Democrats tend to live in more dense areas like cities while Republicans are more spread out in rural areas.
Many people see Obama as a failed president who gives long, planned out speeches with empty words trying to "virtue signal" to the audience. The reality is, Obama is almost like a robot where everything he says is typical politician speeches that virtue signal to his listeners.
Stay tuned to Media Right News for more updates.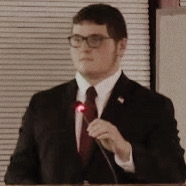 Latest posts by Joshua Troiano
(see all)