Former President Donald Trump and potential Republican 2024 Presidential nominee took the stage at CPAC Sunday afternoon to tear into the radical left.
"The radical left has methodically taken over every institution in American life."
"The radical left has methodically taken over every institution in American life." pic.twitter.com/9Bf94Yp6J9

— The Post Millennial (@TPostMillennial) July 11, 2021
Trump said, "The Radical Left has been methodically taking over every giant, centralized, institution in American life. The school systems you see that the universities, the bar associations, look what happen to Rudy, Hollywood, journalism, the big banks, big tech, and even the Supreme Court."
He went on to go after the Supreme Court for its latest rulings, "Where were getting some unexpected rulings because the nine justices do not want to be packed and the Democrats are in a position to pack the court and they don't want to be packed, so they don't want look at the election, they said they don't want to see it."
The Supreme Court has made some unexpected rulings in the past with the supposed conservative majority including declining to take Trump's election fraud case. Three of the nine justices were put on the bench by the former president during his short tenure but they all have seemed to betray him at one point, in the eyes of his supporters.
Most on the right would agree the Democrats have seized control of all the powerful forces in the country including big tech and the media. Both of those institutions have tried to destroy and silence Trump. They claim and believe they are just enforcing their unbiased terms and conditions and community standards, but many feel it is unfair enforcement of the somewhat arbitrarily seeming rules.
Stay tuned to Media Right News for more updates.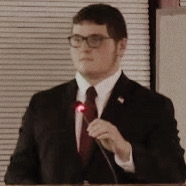 Latest posts by Joshua Troiano
(see all)